When it comes to travelling long distances, Americans tend to rely on planes, while the Chinese and Europeans love their high speed rail. However, a new technology promises greater speed with lower fares, with fancy pods travelling in large tubes held at near-vacuum pressures. It goes by the name of Hyperloop.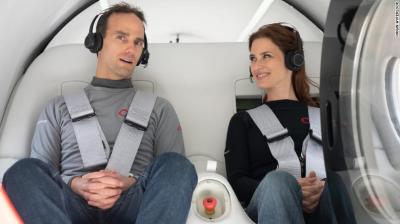 Spawned from an "alpha paper" put together by Elon Musk in 2013, the technology is similar to other vactrain systems proposed in the past. Claiming potential top speeds of up to 760 mph, Hyperloop has been touted as a new high-speed solution for inter city travel, beating planes and high speed rail for travel time. Various groups have sprung up around the world to propose potential routes and develop the technology. Virgin Hyperloop are one of the companies at the forefront, being the first to run a pod on their test track with live human passengers, reaching speeds of 100 mph over a short 500 meter run.
It's an exciting technology with a futuristic bent, but to hit the big time, it needs to beat out all comers on price and practicality. Let's take a look at how it breaks down.