The best rummage sale purchase I ever made was a piece of hardware that used Reverse Polish Notation. I know what you're thinking… RPN sounds like a sales gimmick and I got taken for a fool. But I assure you it's not only real, but a true gem in the evolution of computing.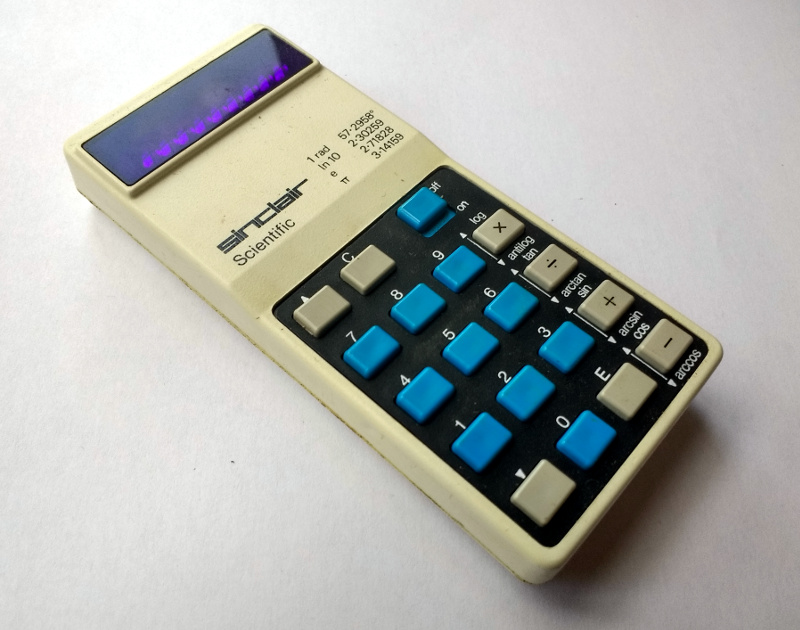 Sometime in the 1980s when I was a spotty teen, I picked up a calculator at a rummage sale. Protected by a smart plastic case, it was a pretty good condition Sinclair Scientific that turned out when I got it home to have 1975 date codes on its chips, and since anything with a Sinclair badge was worth having it became mine for a trifling amount of money. It had a set of corroded batteries that had damaged one of its terminals, but with the application of a bit of copper strip I had a working calculator.
And what a calculator! It didn't have many buttons at a time when you judged how cool a scientific calculator was by the prolific nature of its keyboard. This one looked more akin to a run-of-the-mill arithmetic calculator, but had button modes for trigonometric functions and oddly an enter key rather than an equals sign. The handy sticker inside the case explained the mystery, this machine used so-called Reverse Polish Notation, or RPN. It spent several years on my bench before being reverently placed in a storage box of Sinclair curios which I've spent half a day turning the house over to find as I write this article.
Continue reading "Reverse Polish Notation And Its Mildly Confusing Elegance" →