San Francisco's Millennium Tower is sinking. Since its completion in 2009, the 58-story, 645-foot tall residential building has settled 16 inches and tilted perhaps 2 inches to the northwest. Since the foundation issues came to light in August 2016, the vertiginous ultra-luxury highrise has become the subject of outrage, ridicule, and at least two pieces of pending litigation.
Nothing that we build is static. Our office towers, apartment complexes, and single family homes move in response to loads applied by the environment. Buildings sway in the wind, expand and contract in response to temperature changes, and shift with the land upon which they rest. In most scenarios, these deflections are so minuscule that the occupants never even notice. Millennium Tower happens to be a large enough project with a severe enough problem that the whole world can't help but gawk.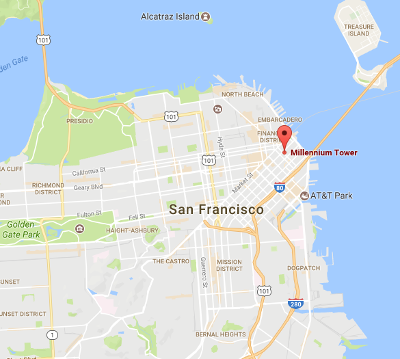 In foundation design, not all terra is firma. While a one or two story wood-framed building can be built safely with a shallow foundation on crummy soil, a major skyscraper requires a foundation that can transfer extremely high loads into the earth. But the strata below our city streets can consist of anything from sand to clay to solid rock, and many cities, including San Francisco, have infilled former marshes and bays with soil in order to expand their coastlines and generate valuable real estate. Millennium Tower was built in South of Market, a neighborhood that mostly used to belong to San Francisco Bay.
Continue reading "Millennium Tower Is Sinking; And Waiting Is The Hardest Part" →