One of the core tenets of free and open source software licenses is that you're being provided source code for a project with the hope that you'll "pay it forward" if and when you utilize that code. In fact some licenses, such as the GNU Public License (GPL), require that you keep the source code for subsequent spin-offs or forks open. These are known as viral licenses, and the hope is that they will help spread the use of open source as derivative works can't turn around and refuse to release their source code.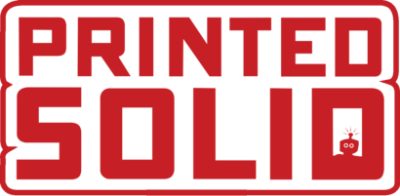 Unfortunately, not everyone plays by the rules. In a recent post on their blog, Printed Solid has announced they are ending their relationship with Chinese manufacturer Creality, best known for their popular CR-10 printer. Creality produces a number of printers which make use of Marlin, a GPLv3 licensed firmware that runs (in some form or another) a large majority of desktop 3D printers. But as explained in the blog post, Printed Solid has grown tired with the manufacturer's back and forth promises to comply with the viral aspects of the GPL license.
Rather than helping to support a company they believe is violating the trust of the open source community, they have decided to mark down their existing stock of Creality printers to the point they will be selling them at a loss until they run out. In addition, for each Creality printer that is sold Printed Solid has promised to make a $50 USD donation to the development of Marlin saying: "if Creality won't support Marlin development then we will."
As is often the case when tempers are high and agreements break down, Printed Solid has also pulled back the curtain a bit as to the relationship they have had thus far with the manufacturer. According to the blog post, Printed Solid claims that some models of Creality printers have had a 100% fault rate, and that the company needed to repair and tweak the machines before sending them out to customers. The not so subtle implication being that Creality printers have been benefiting from the work Printed Solid has been doing on their hardware, and that purchasing a unit direct from the manufacturer could be a dicey proposition.
We've previously covered an issue with Creality's CR-10S printer that required the end-user to replace an SMD capacitor just to get reliable results out of the machine, and of course we've talked of the extra work that's often required when wrangling a low-end Chinese printer. It's even more disheartening when you realize cheap machines sold by shady manufacturers are pushing open source manufacturers out of business.