When the washing machine at [hydronucleus]'s place went on the fritz, he went straight to the toolbox to try to repair it. The problem was with the old mechanical control unit, so [hydronucleus] got an Arduino out of the parts bin to create a brand new electronic controller for his washing machine. (Imgur Link)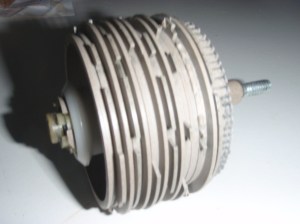 The old mechanical controller functioned like a player piano. A rotating drum with ridges actuate different cycles in the washing machine. Some of the cycles weren't working properly so [hydronucleus] ripped them out. With the help of a schematic posted on the washing machine itself, the cycles were able to be programmed into the Arduino.
The other obstacle in this repair was getting enough relays together to switch everything in the washing machine. This was solved with a Sainsmart 16 relay block, which has more than enough relays for the job. [hydronucleus] wired up an LCD and a pushbutton to control it and his washing machine is as good as new! The cost of the repair certainly beats a new machine, too. Although if it finally gives up the ghost completely, he could always turn it into a windmill.
Want to read more about [hydronucleus]'s washing machine hack? Check out his Reddit thread!