If carving a pumpkin this month is too passé for you, take a shot at [Jason Suter's] instructable and build an animatronic legless zombie child that will surely creep out anyone who has a fear of dolls or other vacant-faced toy babies.
Beginning with a sacrificial doll, [Jason] dismembers all of the limbs and head from the torso in order to make room for the robotic upgrades. The servo motors which animate the new wooden dowel bones are mounted to a chassis cut with a CNC machine. [Jason's] instructions include some nice diagrams demonstrating how the points of articulation at the shoulders and elbows work in conjunction to produce different flavors of crawling and dragging.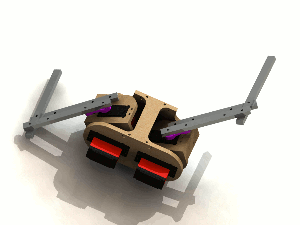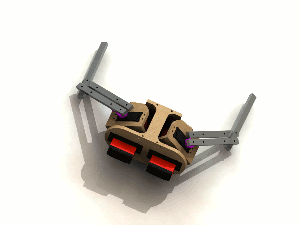 To top it off, the head is attached to its own mounting plate with tendons that rock back and forth in a miserable undead sort-of fashion. As an added nicety, he explains how to install a bluetooth module into the circuitry so he can tweak and upload his example code to the Arduino brain remotely without needing to get his hands near it. There is of course some additional melting, painting, and doll torture required to achieve that rough-up undead look… but that's all just icing on top of a well executed piece of animatronics.
In his video [Jason] gives us an overview of his zombie's build and also shows it in action: