The 23rd DEFCON — the Western Hemisphere's largest hacker conference — doesn't start until tomorrow but Thursday has become the de facto start for regulars. [Brian] and I rolled into town this afternoon and are working on gathering as much information as possible about the badge challenge.
This year the badge is a 7″ vinyl record. Traditionally the badge alternates years of electronic badges and ones that aren't. Spend your weekend pulling your hair our trying to solve the puzzles. Check out all the pictures and information (updated as we gather it) and work together collaboratively for a solution by requesting to join the crew on the Badge Hacking page.
Hackaday Breakfast on Sunday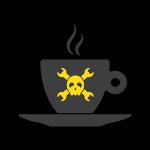 If you're in town Sunday morning, come nurse your hangover with [Brian], [Eric], and me. We're headed to Va Bene Caffè at 10:30am on 8/9/15. It's just across the street in the Cosmopolitan. Request to join this event and I'll send you a reminder so you don't forget. You can also hit me up on Twitter for a reminder. See you then (and don't forget to bring hardware to show off if you have some!).
PS- The Hackaday WiFi Hat is in play. Anyone have the chops to hack it this year?