A while ago, a few journalists from China visited the Metalab hackerspace in Vienna. They wanted to do a story on 'fablabs' and 'makerspaces', despite the objections to the residents of the Metalab hackerspace. Apparently, mentioning 'hacking' on China Central Television (yes, it's called CCTV) is a big no-no.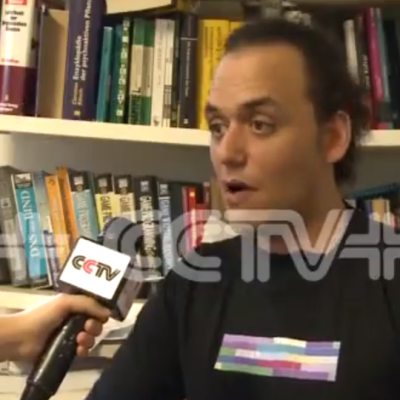 Wanting to send a message to at least a few people in China, the members of the hackerspace had to think laterally. Metalab member [amir] came up with a way to encode data that could be printed on t-shirts. These bright, colorful squares featured in all of the interviews with Metalab members carried messages like, "free tibet!", "remember tian'anmen 1989" and "question the government. dont trust the propaganda"
All the videos are available in this playlist, and [amir]'s code to generate the colorful rectangles of political activism can be found here.
In a related note, we'd like to say 'hi' to our one reader in North Korea. Yes, according to the stats and analytics, we have one reader in North Korea.
https://www.youtube.com/watch?v=KZzG98NZqfo
https://www.youtube.com/watch?v=_dyXtmaidnc
https://www.youtube.com/watch?v=kT703AsipHI