We run a lot of posts on amateur radio here at Hackaday, and a majority of our writers and editors* are licensed hams. Why? Because playing around with radio electronics is fun, and because having a license makes a lot more experimentation legal. (*We're sure you have good reasons for slacking, Szczys.)
So let's say that you want to get your "ticket" (and you live in the USA). It's easy: just study for an exam or two, and take them. How to study? We're glad you asked, because we just found this incredibly long video that'll prep you for the exam.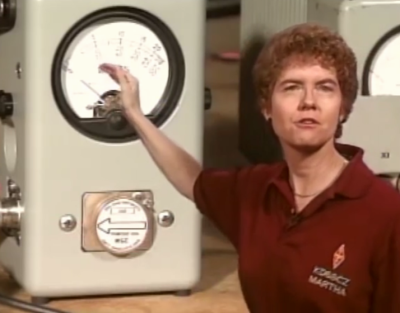 At six and a half hours, we'll admit that we haven't watched the whole thing, but what we did see looks great. Admittedly, we were a little bit unnerved by [John (KD65CY)]'s overdone enthusiasm. But the content is fundamental, broad-ranging, and relevant. Heck, even a bit entertaining.
Even if you're not interested in taking the exam, but are just interested in some radio basics, it's worth looking. If you give it a shot, and like what you see, let us know in the comments what times stamps you found interesting.
The other "secret" about the amateur radio exams is that all of the questions and their answers are drawn from a publicly available pool of questions. This means that you can just cram the right answers, pass the exam, and you'll have your grey cells back good as new in no time. To help you along your path, here are all the current Technician questions with only the correct answer for each. (And here is the Python script that generated them.) Read through this, take a couple of practice exams, and you'll be ready to go.
In our experience, the Technician exam is easy enough that it's probably worth your while to study up for the General exam as well. You have to take the former before the latter, but there's nothing stopping you from taking them all in one sitting. (General gets you a lot more international shortwave frequencies, so it's at least worth a shot.)
But don't let that slow you down. Just getting the Tech license is easily worth studying up for a couple of hours or so. You have no excuses now. Go do it!