The Hackaday Prize meetup at the Dallas Makerspace is this weekend: Saturday March 19th. We will be kicking things off at 7pm with food and drinks followed by lightning talks. If you want to come but have yet to RSVP you can do that via Meetup, please do this so we can have enough food and drinks on site for everyone.
We've already lined up a number of lightning talks (5-7 minutes each) to get things started so we aren't sitting and staring at one another like a junior high dance. But we encourage you to show up and sign up for one on on the night of the meetup. Even if you don't give a talk you should bring a project to show off afterward.
Lightning Talks Primed With: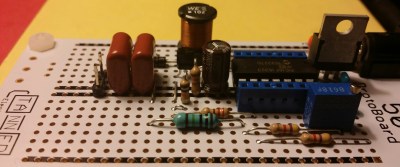 [Brandon Dunson] giving a talk about the 2016 Hackaday Prize, [Mike Szczys] will be giving a talk about the Hackaday | Belgrade hardware badge. [Dave Anders] will be talking about his WITCH-E Project and [Bradley Mahurin] is bringing his 450V 1mA PIC based boost converter. Not to discredit the Hackaday talks, but I've seen [Dave] and [Bradley]'s work before and you'll want to see this stuff first hand and get a chance to talk with these guys.
You are not required to be a member of the Dallas Makerspace (DMS) to attend the event, it's free and open to all. If this is your first time to visit this or any maker/hackerspace we have enlisted [Robert Davidson] who's on the DMS Board of Directors to give a short informative lightning talk about the DMS just for you and we'll try to pressure him into giving some guided tours of the space and all its goodies.
Swag
Tanner Electronics has generously donated some dev kits to give away at the meetup and we want to make sure we thank them for the freebies. While we're at it: a big thanks is due to Supplyframe for sponsoring not only the food, drink, and 2016 Prize swag but the Entire Hackaday Prize — now in its third year — would not be possible without their support. If you aren't familiar with their services (like the parts.io search engine) you should head over to their main site at Supplyframe.com and poke around.
But Wait, There's More
I decided that this is as good excuse as any to fire up the old screen printing apparatus at the DMS. After bouncing the idea off of [Mike Szczys] we decided to resurrect a "Hack A Day" t-shirt design you might remember from 2008. We have updated the design with the current Hackaday typeset as you can see in the picture below. This was designed by [John Keppel]… are you still reading? If so, speak up in the comments because everyone still loves the design!
Here's the deal: this shirt will not be for sale, and there are a limited number available. Add to that: You must screen your own shirt. We will have an experienced member of the DMS [Pearce Dunlap] on site to supervise you. [Pearce] will make sure you end up with something that resembles a t-shirt and try to save you from catastrophic failure, however it's still yours to ruin.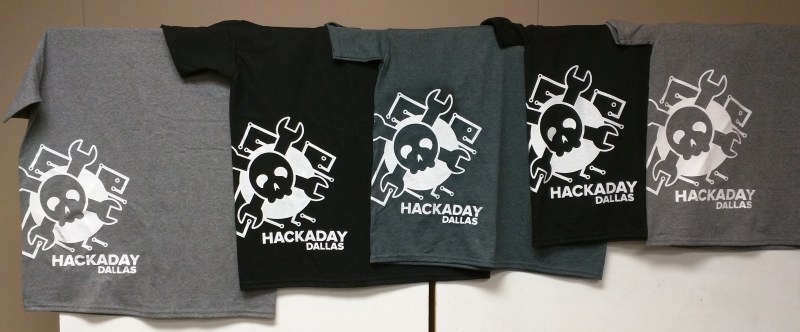 Want a Shirt?
First of all you'll need to RSVP via the Meetup group to get the when and where. Other than that all I can tell you is that there are not going to be many of these available and when they're gone, that's it. If you manage to be lucky enough to snag a shirt don't wear anything you can't afford to get white ink on, because you really are making it yourself and it can get messy.
This will be an epic evening. Don't miss it!