What happens when you break a tap or a bolt in a component whose price tag sits in the tens of thousands. Just drilling it out and throwing in a nut insert stops being acceptable. Is there a way to remove the tap without damaging the master part at all?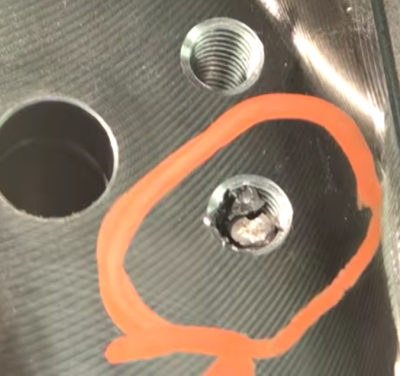 Well, that's where [Tom Grafton] of Jerry's Broken Drill and Tap comes in. He's here to remove taps and chew bubblegum, and he's definitely chewing bubble gum loudly the whole time. His primary work horse is a Metal Disintegration Machine.
A MDM is basically half of a typical wire EDM set-up. In EDM you used an electrode to punch a hole through the material. Then you thread a wire through the hole, thread it through a sometimes startling array of pulleys, and get going.
[Tom] used the MDM with an appropriately sized electrode to precisely disintegrate the middle of the tap out. After that it's some careful work with a specially machined magnetic chisel. A quick chase of the threads with a tap and it's back to the customer.
As you can see in the video after the break, the end result is a threaded hole that's so indistinguishable from the rest he has to mark which one it was; presumably so the customer doesn't forget why they're paying him.
[via r/metalworking]