Today's engineers are just as good as the ones that came before, but that should not be the case and there is massive room for improvement. Improvement that can be realized by looking for the best of the world to come and the one we left behind.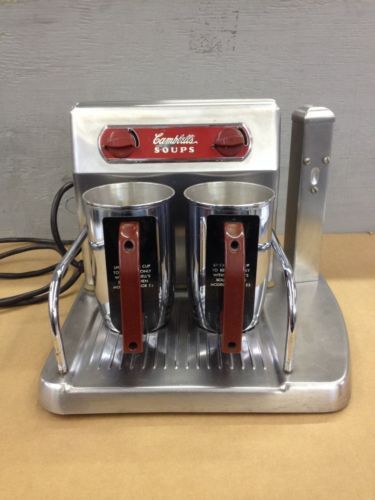 Survivorship bias is real. When we look at the accomplishments of the engineers that came before us we are forced to only look at the best examples. It first really occurred to me that this was real when I saw what I still consider to be the most atrocious piece of consumer oriented engineering the world has yet seen: the Campbell's soup warmer.
This soup warmer is a poor combination of aluminum and Bakelite forged into the lowest tier of value engineering during its age. Yet it comes from the same time that put us on the moon: we still remember and celebrate Apollo. It's possible that the soup warmer is forgotten because those who owned it perished from home fires, electrocution, or a diet of Campbell's soup, but it's likely that it just wasn't worth remembering. It was bad engineering.
In fact, there's mountains of objects. Coffee pots whose handles fell off. Switches that burned or shocked us. Cars that were ugly and barely worked. Literal mountains of pure refuse that never should have seen the light of day. Now we are here.
The world of engineering has changed. My girlfriend and I once snuck into an old factory in Louisville, Kentucky. The place was a foundry and the only building that survived the fire that ended the business. It happened to be where they stored their professional correspondence and sand casting patterns. It was moldy, dangerous, and a little frightening but I saw something amazing when we cracked open one of the file cabinets. It was folders and folders of all the communication that went into a single product. It was an old enough factory that some of it was before the widespread adoption of telephony and all documents had to be mailed from place to place.