A decade ago, RC transmitters were clunky, expensive and PCM. A decade before that, everything was analog. Now, RC transmitters are completely digital, allowing for hundreds of aircraft to take to the sky. They're also cheap, thanks to engineers in China. Now, they're open hardware, too.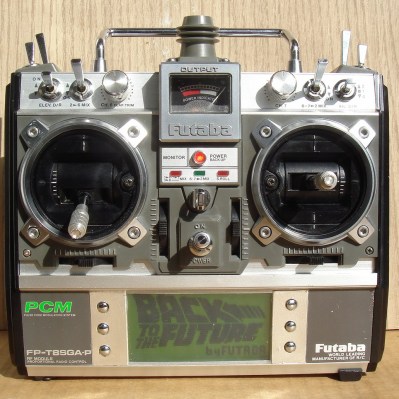 An exceptionally long thread over on the RCGroups forums has been going on for a few months, extolling the virtues of the 'AR Uni' board that turns old transmitters into full featured digital radios. This board runs everything, from two analog sticks, a directional keyboard, pots galore, switches everywhere, and a fancy LCD that makes programming easy. The joys of Open Hardware, brought to RC geeks. It's a thing of beauty.
Like the Turnigy 9x radio, this barebones radio module uses RF modules — backpacks that contain the radio. This is also Open Hardware, and it's compatible with just about every radio protocol out there. It'll talk to everything from a Hubsan quadcopter to a Spektrum DSM2 receiver, and it's simple enough that it can be built on stripboard.
When it comes to Open Hardware, the effort shown in these two projects cannot be overstated, even though the authors and creators of these projects seem to ignore their place in the context of the last decade of Open Hardware. Combine these projects with a few of the quadcopter flight computers and receivers, and you have a completely open hardware flying machine.