Over the last decade or so, the cost to produce a handful of custom PCBs has dropped through the floor. Now, you don't have to use software tied to one fab house – all you have to do is drop an Eagle or KiCad file onto an order form and hit 'submit'.
With this new found ability, hackers and PCB designers have started to build beautiful boards. A sheet of FR4 is no longer just a medium to populate parts, it's a canvas to cover in soldermask and silkscreen.
Over the last year, Star Simpson has been working on a project to make electronic art a reality. Her Circuit Classics take the original art from Forrest Mims' Getting Started In Electronics notebooks and turn them into functional PCBs. It's a kit, an educational toy, and a work of art on fiberglass, all in one.
At the 2016 Hackaday Superconference, Star gave her tips and tricks for producing beautiful PCBs. There's a lot going on here, from variable thickness soldermasks, vector art on a silkscreen, and even multicolored boards that look more at home in an art gallery than an electronics workbench.
The idea that PCBs can be artistic is certainly a modern creation. Most of the time, electronics are tucked away in a plastic enclosure. There's no opportunity for anyone to even see these boards, and in any event the board needs to function correctly first and foremost before any aesthetic considerations can be made.
Despite these facts, if you go far enough back, you can find plenty of examples where some artistry made it into a few layers of etched copper. The hand-drawn boards of the 70s and 80s featured swooping curves, contoured splines, and fills only a human could draw. All of these traces served a purpose, but the medium allowed for very organic-looking circuits. In the 80s and 90s, computers were put in charge of drawing traces, and the artistry of PCB design quickly devolved into an easily identifiable pattern: the top layer is horizontal, the bottom layer is vertical, all angles are at forty-five degrees.
In the last few years, the homebrewer has had access to the same tools as the professionals, and with that comes an exploration of materials and techniques. There is a lot to consider. The substrate for a PCB can be fiberglass, teflon, cardboard, and even ceramic. The depth of soldermask and silkscreen color is second only to the depth of your wallet. Even the finishes can be a beautiful matte gold or a shiny reflective silver.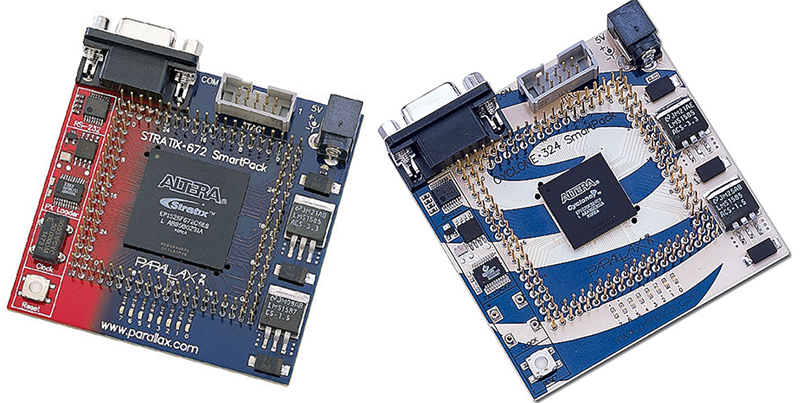 Star did lend a few tips to everyone in the audience. If you're dipping your toes into the world of artistic boards, Eagle is a great choice. Not only does it do curves, there are scripts to take care of areas of negative silkscreen, and you can import bitmap and vector files.
Given the success of Star's Circuit Classics, what tips does she have? Iteration, first of all. She has a desk covered with purple prototypes before moving on to mass production. When she got there, the board house was a little confused over Forrest Mims' art right next to the circuit. This wasn't documentation, she explained to the fab, this was art that should be on the PCB. Communication with the board house is paramount.