In our years here on Hackaday, we've seen our fair share of musical hacks. They even have their own category! (Pro Tip – you can find it under the drop down menu in the Categories section). But this one takes the cake. [Andrew Lee] is a student at New York University who had a task of creating a project for his physical computing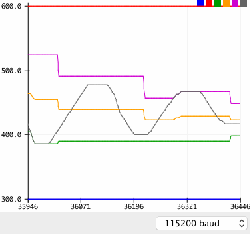 class. In about 60 days time; he went from dinner napkin sketch to working project. The project is quite interesting – he's made an instrument that plays music as you move your head.
It works as you would expect. An accelerometer in the user's headphones feed data to an arduino. There are four (3D printed of course) buttons that are used to select the the type of audio being played. The operation goes as such:
Press button.
Bang head.
[Andrew] speaks of a particular satisfaction of hearing the music play in sync with the rhythm of head movement.  Be sure to check out the video below to see the Nod Bang in action.