The future of consumer electronics is electronic voice assistants, at least that's what the manufacturers are telling us. Everything from Alexas to Google Homes to Siris are invading our lives, and if predictions hold, your next new car might just have a voice assistant in it. It's just a good thing we have enough samples of Majel Barrett's voice for a quality virtual assistant.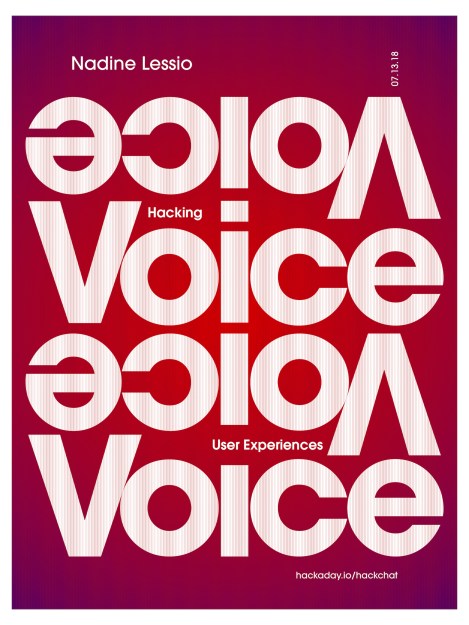 For this week's Hack Chat, we're going to be talking all about voice interfaces. There are hundreds of Alexa and Google Home hacks around, but this is just the tip of the iceberg. What else can we do with these neat pieces of computer hardware, and how do we get it to do that?
Our guest for this week's Hack Chat will be Nadine Lessio, a designer and technologist out of Toronto with a background in visual design and DIY peripherals. Nadine holds an MDes from OCADU where she spent her time investigating the Internet of Things through personal assistants. Currently, she's working at OCADUs Adaptive Context Environments Lab where she's researching how humans and devices work together.
During this Hack Chat, Nadine will be talking about voice assistants and answering questions like:
What languages can be used to program voice assistants
How do you use voice and hardware together?
What goes into the UX of a voice assistant?
How do these assistants interface with microcontrollers, Pis, and other electronics platforms?
You are, of course, encouraged to add your own questions to the discussion. You can do that by leaving a comment on the Hack Chat Event Page and we'll put that in the queue for the Hack Chat discussion.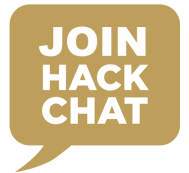 Our Hack Chats are live community events on the Hackaday.io Hack Chat group messaging. This week is just like any other, and we'll be gathering 'round our video terminals at noon, Pacific, on Friday, July 13th.  Need a countdown timer? Yes you do.
Click that speech bubble to the right, and you'll be taken directly to the Hack Chat group on Hackaday.io.
You don't have to wait until Friday; join whenever you want and you can see what the community is talking about.