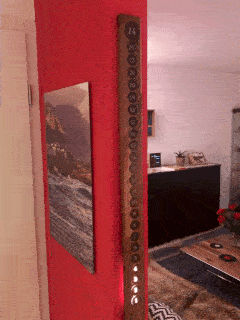 What's a hacker to do when Halloween's over and a new source of ideas is needed for more hacks? Make something for Christmas of course. That's what [Dario Breitenstein] did when he made his Advent calendar both as a decoration and to help instill some Christmas spirit.
Designed in SketchUp, it's a WS2812 LED strip mounted in a clean looking walnut enclosure. The light diffuses through 3D-printed PETG lids with vinyl over them to outline the days. Naturally, it had to be Internet-connected and so an ESP8266 based WEMOS D1 mini board fetches the date and time from an NTP server. Sundays light up in red and Christmas Eve in purple.
This appears to be just the thing hackers like [vk2zay] could use for inspiration during their sort-of-annual Advent Calendar of Circuits wherein a different circuit is made each day leading up to Christmas.