Twenty years ago, in a world dominated by dial-up connections and a fledgling World Wide Web, a group of New Zealand friends embarked on a journey. Their mission? To bring to life a Matrix fan film shot on a shoestring budget. The result was The Fanimatrix, a 16-minute amateur film just popular enough to have its own Wikipedia page.
As reported by TorrentFreak, the humble film would unknowingly become a crucial part of torrent history. It now stands as the world's oldest active torrent, with an uptime now spanning a full 20 years. It has become a symbol of how peer-to-peer technology democratized distribution in a fast-changing world.
The Perfect Tool For The Job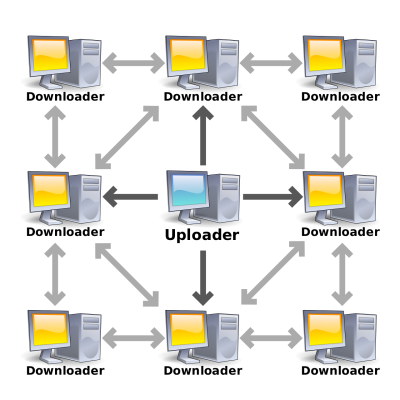 In the early 2000s, sharing large files across the internet was a mindbogglingly difficult problem to solve. In the Southern Hemisphere in particular, home internet connections were often 56 kbit dialup modems at best. Most email services limited attachments to 2 MB at most. Services like MegaUpload weren't on the scene yet, and platforms like YouTube and Facebook were yet to materialize. Sharing a hefty video file to your friends was a difficult proposition, let alone sharing it with the world. Creative minds were left with limited avenues for distributing their content, with running your own server pretty much the only real solution.
Enter BitTorrent, created by Bram Cohen from the University of Buffalo in 2001. It was a new groundbreaking technology designed to facilitate the transfer of large files by distributing the load across multiple users. This decentralized sharing system allowed users to download pieces of a file from many sources simultaneously.
It quickly changed the game for content creators and consumers alike. It allowed users on slow connections to pull in files from peers piece by piece over a long time, without the dropouts and failures common with simple HTTP transfers. It also allowed communities to organically form to share popular files quickly and efficiently. In theory, every downloader could also share the file back to the network. This meant that as a file was downloaded by more people, there would be more upload bandwidth to make it available to yet more users.
However, with the rise of this new technology came the inevitable tide of pirated content. BitTorrent's distributed model was perfect for piracy, since its decentralized and nominally anonymous nature made it difficult for rights holders to know who to sue. Films, music, and TV shows began circulating with unprecedented ease, causing alarm in the entertainment industry.
$800 And A Dream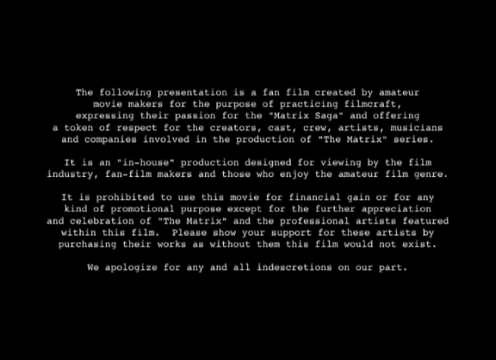 The Fanimatrix was a project that perfectly encapsulated the potential of the BitTorrent protocol. With just $800 in their pockets, a group of friends managed to craft a Matrix homage over nine grueling days. But once the film was in the can, there was a simple question: how to share it with the world?
Traditional methods would involve expensive submissions to film festivals or running a web server online. Both would scale poorly in terms of audience numbers, and present limited reach. The solution came from Sebastian Kai Frost, the team's IT aficionado. Stumbling upon BitTorrent, Frost saw the potential to sidestep exorbitant server hosting fees. Thus, on September 28, 2003, he released The Fanimatrix torrent to the world.
"It looked promising because it scaled such that the more popular the file became, the more the bandwidth load was shared. It seemed like the perfect solution," Frost told TorrentFreak.
Fast forward twenty years, and this piece of digital history remains active. A dedicated following remains, still seeding the content to keep the dream alive. It's believed to be the oldest torrent still active online. It stands as a testament not only to the lasting appeal of the film but also to the robust and resilient nature of the BitTorrent protocol.
Though plans to commemorate the torrent's 20th anniversary didn't pan out, the future holds promise. As the team eyes the 25th milestone, there are whispers of a reunion, new content, and even merchandise. Whether or not The Fanimatrix torrent will still be active then remains uncertain. Still, with a community rallying behind it, one wouldn't bet against it. "I never expected to become the world's oldest torrent but now it's definitely become a thing I'd love to keep carrying on. So I'll be keeping this active as long as I physically can," said Frost.
The Fanimatrix has been uploaded to YouTube multiple times, but true fans would download it via the original torrent. The creators advise that watching the film requires the DivX 5.1 bundle and at least an 800MHz processor.
The Modern Media Landscape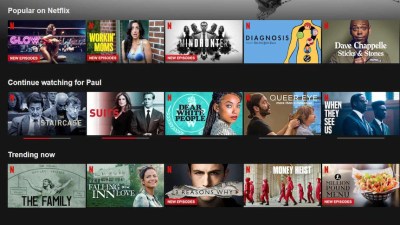 The story of The Fanimatrix and its two-decade torrent is not just about a fan film's surprising longevity. It's also a broader tale of how technology, in the right hands, can transform the way we share and consume content. BitTorrent has evolved since its inception, having become a platform for distributing all kinds of content, both legal and otherwise. Yet, its foundational principle of decentralized sharing remains as relevant as ever.
The Internet has changed since those halcyon early days. Now, if you're distributing your own content, you're probably lobbing it onto one or more social media services to get the most eyes on it. The likes of TikTok and YouTube will not only host your videos, they'll even help promote them if they're getting enough eyeballs. They'll even put money in your pocket if you get enough eyes on your content. While anyone can upload to these services, though, and theoretically make a buck, they are anything but democratic. Users must hew the company line, complying with Terms of Service and kowtowing to the demands of corporate advertisers.
The basic BitTorrent ethos, in comparison, hasn't changed over time. It makes none of those demands of users.  It gives you and the broader community a tool to share your content as far and wide as you'd like. At the same time, though, nobody will pay you for your content, and promotion is up to you and whatever word of mouth you can generate. For short films and other similar content, the greater attention and ad dollars on social media tends to leave BitTorrent out of any conversation about distribution.
Similarly, shifting forces have pushed BitTorrent into the background when it comes to mainstream media content. It's still possible to download pirated TV series, movies, and music on BitTorrent, but it's far less common for the average punter these days. Paying a tithe to a streaming service or three generally offers access to content with less fuss, a tradeoff that broad swathes of the public are happy to make. While some users will pop over to a torrent site to grab some obscure content they can't find anywhere else, it's nowhere near as popular as it once was. An entire young generation has grown up with Netflix and its multitude of rivals, and for them, that's simply how digital content is consumed these days.
In a way, that's not a bad thing. Torrents weren't created for piracy or to distribute Hollywood motion pictures. They were just a useful tool for the job when Big Media hadn't figured out how to distribute films on computers yet. Users don't actually mind paying for media when the prices are reasonable and the service is good.
Fundamentally, torrents aren't going anywhere. They're still a great tool for grabbing open-source software, for one. They're also the only place you're going to find a rip of that obscure Danish film your old college roommate showed you that changed your life. Where the commercial world can't fill a need, torrents will still be there to help. Torrents will remain a useful tool for community distribution of other types of data, and that's not going to change anytime soon. So raise a glass to the anniversary of the oldest living torrent, and to many more to come. Cheers!