The Hackaday European tour continues, this time in Prague with Josef Průša (Google translate), core developer in the RepRap project, feature at all the Maker Faires and cons, and creator of his namesake, the Prusa Mendel and i3 printers.
[Prusa]'s involvement with the RepRap project started with a RepRap Mendel, the second iteration of RepRap hardware, but the first popular and easy to build version. [Jo] found the Mendel rather difficult to build, so he loaded OpenSCAD and started to design his own version of the hardware. This version became the de facto standard RepRap for a few years, with many inspired by and derivative printers making their way to hackerspaces and workshops around the world.
A few years ago, [Prusa] was one of the first to make a complete break with the traditional 'threaded rod and nut' construction of RepRaps with the introduction of the Prusa i3. This was the first model that had a metal plate as the frame, another feature that would be seen in dozens of other models. It's not something that was without controversy, either; using a metal plate for the frame doesn't allow for as much self-replication, something that's a core value of the RepRap project. That didn't matter to the community; the Prusa i3 or a similar design is the third most popular printer on 3Dhubs.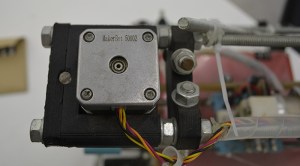 What's the future of the Prusa name? There is an i4 in the works, and I'm pretty sure that's all I can tell you. Someone already bought the Prusai4 domain, so there may be a name change.
In the interview below, [Prusa] goes over his involvement with the RepRap project, his business, what he considers to be the latest advances in 3D printing for the past year, what the worst things about the 3D printing scene is (it's Kickstarter), the state of the RepRap project, and thoughts on SLS, DLP, and SLA printing technologies. Video below.