RCExplorer, or [David], or just 'The Swede', has come up with a bicopter kit. Yes, there are a lot of people making frames and kits for quadcopter, multicopters, drones, and so forth, but [David] is really the leader in weird multicopters. Now, we have the weirdest multicopter imaginable as a kit, complete with firmware that works.
[David] is one of the great unsung heroes of the drone and multicopter world. He's famous for rocket knives, even though that really doesn't have anything to do with drones, he bought an airplane for his front yard (again, little to do with drones), he was one of the first to take a glider up to 100,000 feet with a balloon, and he's been one of the main forces behind tricopters as a superior — or at least cooler — platform for aerial acrobatics and camera work. There's a lot of work being done to the various firmwares to support tricopters, and we have [David] to thank for that.
Like [David]'s earlier tricopter kits, this frame is made entirely out of carbon fiber plate, square tube, and threaded standoffs. It also looks like batman's drone. The firmware — the real trick for a bicopter — is stock betaflight, and there are a few problems with the stock firmware. The bicopter doesn't like flying backwards, tuning is fiddly, and it's harder to fly than a quad on rails. That's to be expected with a platform as weird as a bicopter, but this kit does open the door to firmware developers hacking and making the bicopter features better.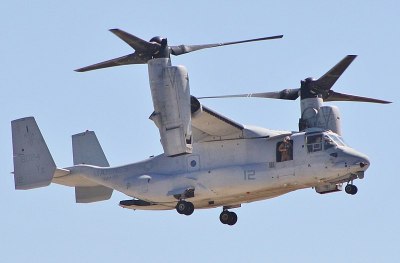 While pure bicopters are great, the release of what will surely be a popular bicopter with a good community of firmware developers means the door is open to a simple VTOL fixed wing, not unlike a V-22 Osprey.
Remember, San Francisco tech bros, if you need a delivery drone, you need three things: long range, VTOL capability, and payload capacity. A quad or hexacopter will not get you there, and fixed wings will give you lift for free. There is no Moore's Law for batteries, and right now if you want to ship a bottle of shampoo 20 miles in 30 minutes, the way to do that is with a drone that looks like a V-22 Osprey. Please, delivery drone bros, learn physics, use a tilt-rotor, and learn to put the battery in the wing. This is how you found a company that will get an easy $100M valuation.