There's just something about a pocket watch that screams class compared to the barbaric act of bending your arm, or the no-fun way of looking at your phone.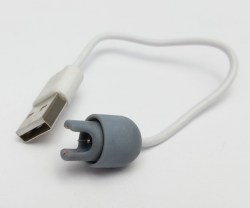 But smartwatches are dumb, analog things that mostly look pretty. Or are they? [JGJMatt] proves otherwise with their stunning DIY smart pocket watch. It is essentially a cheap smart watch from Amazon stuffed into the shell of an old pocket watch, but you know it's not quite that simple.
On the easier side of things, [JGJMatt] had to come up with a 3D-printed bracket to hold the smart watch's guts. On the harder end of the spectrum, he ended up building the charging port into the crown, where the latch used to be.
This is a beautiful build for sure, and a great way to reuse something that might otherwise end up thrown away or melted down.
Looking for a cool alternative pocket watch that's a little easier to build? Check out [JGJMatt]'s pocket sundial.