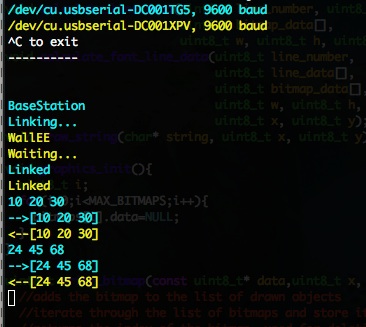 Not knowing what's going on inside of your electronics projects can make it quite difficult to get the bugs out. [John] was bumping up against this problem when working on wireless communications between several devices. At just about the same time his friend came up with a script with lets you monitor multiple serial devices in one terminal window.
We're used to using minicom, a Linux package that does the job when working with serial connections of all kinds. But [John] is right, we're pretty sure you can only connect to one device per minicom instance. But [Jim's] Python serial terminal (available in this git repository) allows you to specify multiple devices as command line arguments. You can even use wildcards to monitor every USB connection. The script then automatically chooses a different color for each device.
The image above is from [John's] wireless project. Even without any other background this shows how easy it is to debug this way rather than tab back and forth between windows which gets confusing very quickly.