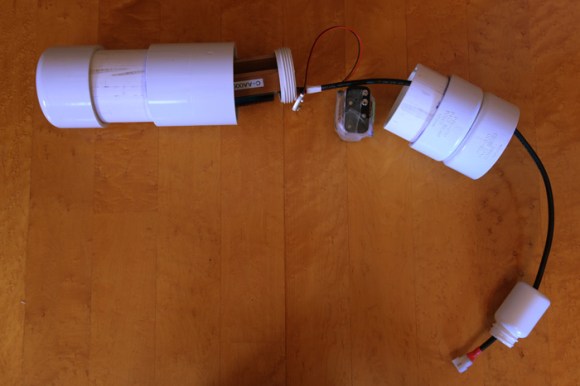 Life as a sea turtle can be rough. Not only are turtles trying to survive predators, destruction of habitat, fishing nets, and pollution, but only about 1% of hatchlings survive to face those challenges in the first place. Enter [Samuel Wantman] and a new volunteer hacker group called Nerds Without Borders, with their first order of business of creating an egg-shaped monitoring device for sea turtle nests.
Sea turtles are protected under the Endangered Species Act, which goes to great lengths to protect certain species from human activity. The ultimate goal of the project is to help people and sea turtles better coexist under this law by more accurately predicting hatching times. A suite of sensors and a cell network antenna are placed in a plastic "egg" that can be buried in a nest after a sea turtle lays the real eggs. The sensors detect vibrations within the eggs as the embryos grow, which is an indication that the tiny turtles are about to break free of their eggs and head for the open ocean!
Click past the break for more on this project.
The entire project is open source, which includes the hardware, the software, and even the data that the sensors send in. This is especially important for a project like this, because the group expects that people around the world will be able to use their work for sea turtles everywhere and hopefully even expand upon their ideas.
With the device, the group will be able to provide Parks Service employees better information about active sea turtle nests with the ultimate goal of knowing which parts of the beach are safe for humans (and vehicles) to use without disrupting the nests. Nerds Without Borders is off to a great start! There is amazing potential in this project to gather even more data, and even more potential in the idea of a worldwide network of volunteer "nerds" willing to work on projects like this one.