We're only a few hours away until we announce the winner of The Hackaday Prize. Until then, we have a huge workshop and party to put together. It's only noon here in Munich, and we've been up since the crack of dawn putting stuff together.
The doors open in a little bit, but so far we have people putting together the workshops. [Ben Gray] from Phenoptix is busy putting together a few MeArm robots for a workshop. They take one person 45 minutes to put together. There's kinda something resembling an assembly line going on: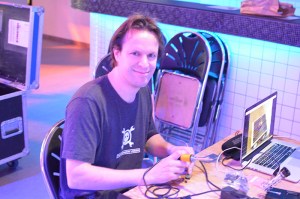 Hackaday Prize judge [Sprite_TM] made it out to the workshop/party. He's working on soldering up some Teensy 3.1s for the Moog workshop. There are a ton of parts for this, everything from extremely expensive slide pots to opamps, audio caps, pressure and pulse sensors, and a vintage wah pedal that also has +5v CV expression output. Really cool.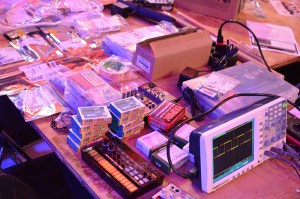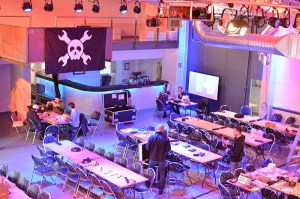 Since we're announcing the winner of The Hackaday Prize, there was the question of what the trophy should be. Trophies are not utilitarian in any way, so we thought we would put our own spin on this. It's a PanaVise, emblazoned with a 3D printed plaque.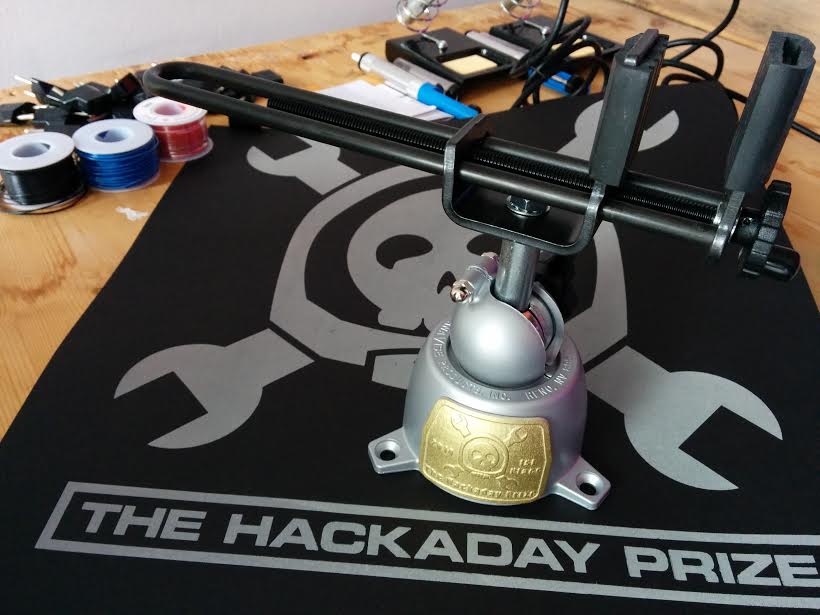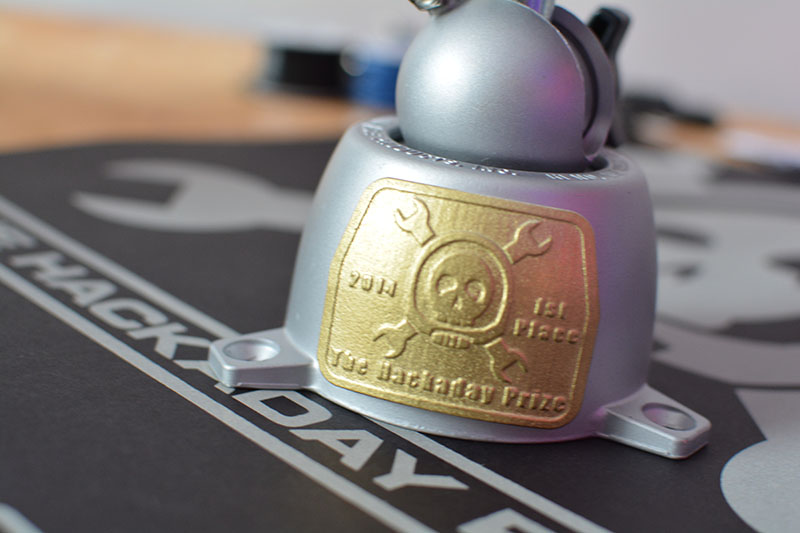 Doors open in a few minutes. More updates to follow