Tired of the persistent hum his fluorescent desk lamp made, [Andres Lorvi] decided he had to fix it. And by fix, we mean get rid of altogether. He liked the lamp though so he decided to convert it to LED — that way he'd save some money on electricity too!
Besides wanting to get rid of the hum, [Andres] had also been reading up on the effect of light temperature at night — bluish light is typically bad for your eyes when you're trying to go to sleep. So he also took this opportunity to change the color temperature of the light in his room. Unfortunately it wasn't as simple as just replacing the fluorescent with the LEDs — no, that would be far too easy…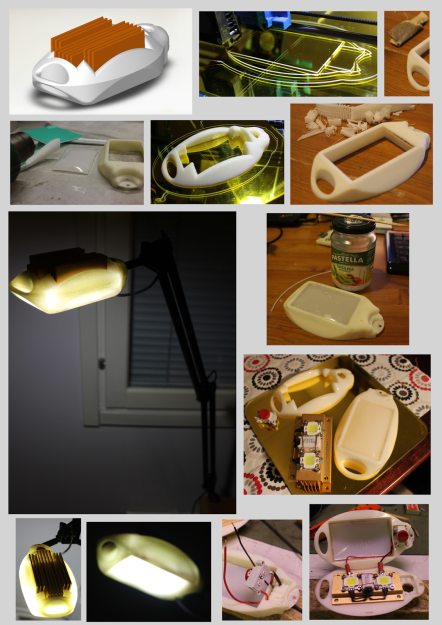 Because of the giant heat sink required for the LEDs, [Andres] decided it would be easier to rebuild the entire lamp head using his 3D printer, rather than trying to modify what he already had.  In order to make it a bit prettier, he used the acetone vapor bath method to smooth out the printed part. He also designed in a small diffuser using a sheet of acrylic sheet to help spread out the light better.