As part of a university research project, [Vimal Patel] was asked to make something out of biodegradable 3D printer filament. The theme of the project is called Monomateriality — making products out of a single material to aid the manufacturing process, and after the product is used, ease of recycling.
He started by experimenting with the 3D printer filament in the UP 3D printers the university had on hand. But he wasn't content with the layer-by-layer deposition method that all FDM printers use. He was more curious about free form deposition modeling — extruding material along multiple axes at once.
Unfortunately the project budget didn't afford him a 6-axis robotic arm 3D printing setup like this to complete the project. But he was able to build his own custom extruder using a hot glue gun, and some LEGO. It's kind of like a 3Doodler, but much more bulky.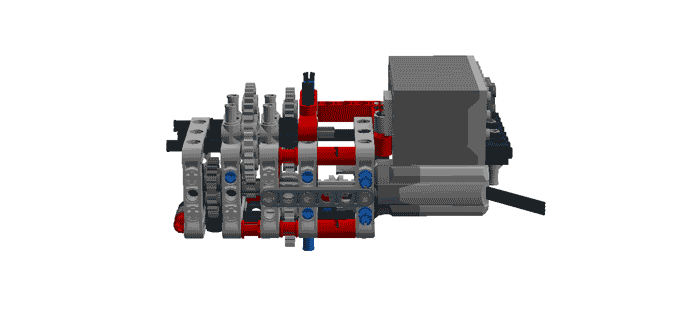 Using standard LEGO parts he was able to build an attachment for the hot glue gun to feed the 3mm diameter biodegradable filament through the nozzle. He's uploaded the design files over at rebrickable.com to share with the world.
While the end product he designed (a bicycle helmet) isn't too realistic, [Vimal's] more excited at the accessibility of the making process — after all, you just need a hot glue gun and some LEGO.