We're having an excellent time watching your project builds take shape. All summer long we're giving away prizes to make this easier and to help move great prototypes along. Last week we offered up 125 Teensy-LC boards; the winners are listed below. This week we want to see interesting parts come to life so we're giving away two-thousand dollars in 3D Printing.
These 3D printed parts will be delivered to 40 different project builds in the form of $50 gift cards from Shapeways. Basically, you just design your parts, choose a printing medium like plastic or metal, and before you know it your digital creation appears as a real part shipped in the mail.
Time to write down your Hackaday Prize idea and get it entered! You're best chance of winning will come when you publish a new project log describing how having custom-printed parts would move your build forward. Whether or not you score something this week, you'll be eligible for all the stuff we're giving away this summer. And of course, there's always that Grand Prize of a Trip into Space!
Last Week's 125 Winners of a Teensy-LC Board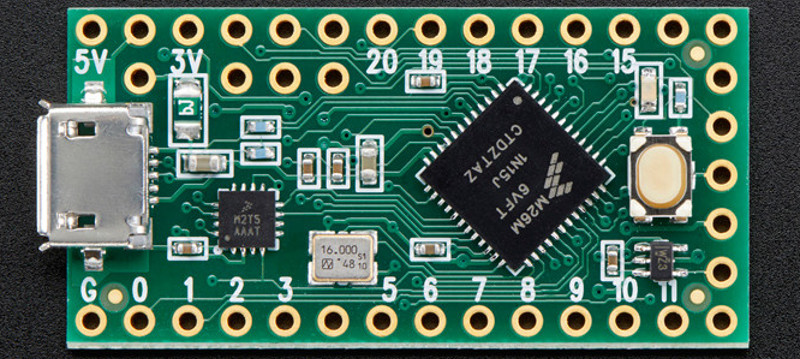 Congratulations to these 125 projects who were selected as winners from last week. You will receive a Teensy-LC board. The name makes them sound small, but the ARM Cortex-M0+ packs a punch. 62k of flash, 8k of RAM, and these run at up to 48 MHz. Program them bare-metal or use the ease of the Arduino IDE. Don't forget to post pictures and information about what you build using your newly acquired powerhouse!
Each project creator will find info on redeeming their prize as a message on Hackaday.io.
---