It's no secret that hackers like fermentation, both the process and the end results. I myself have a crock of sauerkraut happily bubbling away in the kitchen right now. Fermentation can lead to tasty endpoints, and the process itself, which basically amounts to controlled rotting, is a fascinating set of biochemical reactions. But done wrong, fermentation can result in injury, as it did at CCC this year when a fermentation vessel exploded.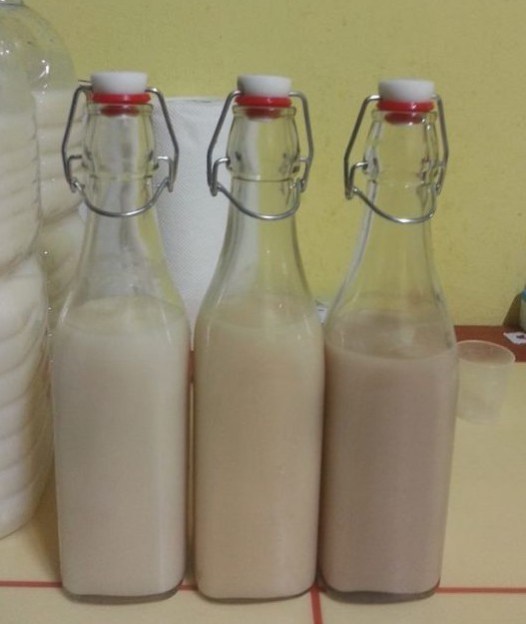 Exactly what happened isn't really clear, except that Food Hacking Base ran a number of workshops at CCC 2015, several of which involved fermented foods or drinks. A Grolsch-style bottle with a ceramic flip-top was apparently used as a fermentation vessel, but unfortunately the seal was not broken. The bottle found its way to another tent at CCC, this one running an SMD soldering workshop. Carbon dioxide gas built up enough pressure in the bottle to shatter it and send shrapnel flying through the workshop tent. According to a discussion thread on the incident, "people got hurt and need to go to the hospital because glas [sic] particles were stuck in their faces, a throat was cut and an eyelid bleeding." The explosion was quite energetic, because, "we also found a 20cm long piece of glass that went trough [sic] the ceiling of the tent and propelled for another 4-5 meters afterwards."
We've seen lots of Hackaday projects involving instrumentation and automation of fermentation, including some with really large vessels. The potential for destruction if such a vessel isn't properly vented is pretty high. At the very least, you'll be left with a really big mess to clean up. Be careful out there – microbes are not to be trifled with. We don't want to give you the wrong idea about CCC; this year was incredible as [Elliot Williams] reported during his time there.
Now it's off to the kitchen to check on my kraut.
[Thanks to Morgan for the tip.]