Here at Hackaday we see a lot of technological hoaxes looking for funding. Some are on Kickstarter, others are firms looking for investors. And unlike a lot of the press, we're both skeptical and experienced enough to smell the snake oil. When you read about a laser-powered razor blade that looks too good to be true, you know we've got your back.
The background: [Zachary Feinstein] is a professor at Washington University in St. Louis who studies financial engineering, and in particular systemic financial risk in the banking sectors. So he's just exactly the guy you'd tap to write a paper on the financial repercussions of the destruction of the Death Stars in Star Wars (PDF). Wait, what?
The central argument of the paper is that, since the Empire has so much money wrapped up in building the Death Stars, it's economic suicide for the Rebels to destroy it. To quantify any of this, [Feinstein] runs financial crisis models. The idea is that the Rebels win, but they inherit an economy that's so dysfunctional that they'd have been better off not destroying the Death Stars.
We're not saying that the rest of the press is gullible, but we are saying that they're not putting their best economists onto articles about financing Death Stars. But here at Hackaday, we are. And we're calling it a hoax. So let's look into what the paper gets right, and what makes less sense even than Chewbacca's infernal growling. Spoiler: we'll get wrapped up in numbers because it's fun, but the whole thing is moot for Econ 101-style reasons.
The Numbers
[Feinstein] has no numbers for anything, basically. More specifically, he's got one: an estimate of the amount of steel it took to build the first Death Star (DS1). And he got this figure from the experts, the United States government.
The White House opened up a general-purpose online petition website, and predictably the Internet responded with nearly 40,000 signatures to build a Death Star by 2016. In a brilliant PR move, White House got [Paul Shawcross], Chief of the Science and Space Branch at the Office of Management and Budget to write a cheeky response. And [Paul] did what any of us would do — he typed "cost of Death Star" into a search engine and reported what he found: $852 quadrillion. Good enough for government work, right?
But the White House got its figures from this website which admits, after much public scrutiny that followed getting picked up by the White House, to have gotten the math wrong by a factor of one hundred! We're looking at much more like $8.1 quadrillion. But we're quibbling. What's a factor of one hundred when the numbers are all made up, top to bottom?
Anyway, the absolute value doesn't matter as much as the ratio of the cost of the Death Stars to the Empire's Gross Galactic Product (GGP). [Feinstein] estimates this by taking the ratio of the cost of the Manhattan Project to the US GDP at the time, which is around 0.21%.
We think this is probably an underestimate. The US spends about 4% of GDP on defense per year the last four years, when we weren't even facing the existential crisis of a hot war with a Rebel Alliance. For comparison, during WWII, the US spent around 50% of GDP per year on the war effort.
The Manhattan Project was also largely a research affair, at least in comparison to building a space station the size of a small planet. We'd be totally happy to say that the Empire spent 0.2% on Death-Star-related R&D. But we've got to figure something more like 5% or 10% of GGP for as central and apparently ambitious a project as a Death Star. (We do love that [Feinstein] concedes that they could re-use a lot of that R&D expenditure on the second Death Star — it looks just the same!)
So the numbers are all over the place, but if anything [Feinstein] certainly underestimates the importance of the Death Star to the Empire.
Banking: The Consequences
So what happens when the Empire collapses? The banks that they owe money to go bankrupt, and can't loan to normal Wookies anymore, and the economy grinds to a halt. Preventing this requires providing the banks with (temporary) liquidity — bailing them out — to prevent much larger system-wide harm.
[Feinstein] is an expert in modeling financial crises, so we're not going to get into those issues except to note that his models are grossly mis-calibrated, not the least due to the easy tenfold underestimate of the cost of the Death Star in terms of GGP. Anyway, he predicts galactic economic chaos.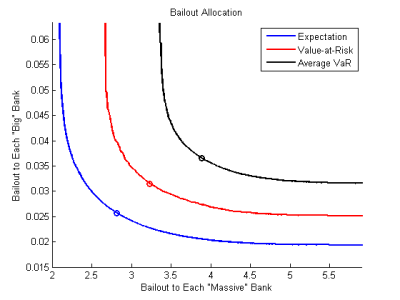 But there's economic chaos and there's economic chaos. [Feinstein], a former banker at Lehman Brothers, is no Rebel. He's set the 10% value-at-risk at 1% of GGP. That is, he's saying that the Rebels are trying to limit risk of bank default so thoroughly that a 1% GGP loss would only occur in the worst 10% of scenarios. And to do this, the Rebels would have to budget for a one-time bail out the banks to the tune of up 20% of GGP.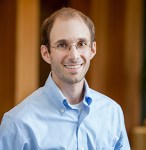 Han "Never tell me the odds" Solo would laugh at this almost insurance-salesmanlike aversion to risk! Does a smuggler and Rebel give a Jar-Jar-Binks about an unlikely 1% GGP bank default? No sir. Han would rather see the curves for 5% GGP losses, or more. And given the way the areas under probability curves tail off, Han's bailout is likely to be a lot cheaper than [Feinstein]'s. Bravery pays!
It's All Moot: Sunk Costs
But all this is crazy talk, and we don't just mean because all this Star Wars stuff is made up. No, we mean there's a fundamental flaw in the argument that the Rebels shouldn't attack the Death Stars for economic reasons, and it's Econ 101: sunk costs.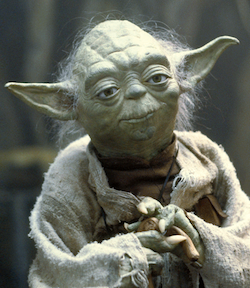 To see why, imagine that the Rebels sent in their Jedis and got rid of Palpatine and Vader the old-fashioned way, through assassination. No Death Stars destroyed, no collateral damage, but a clean capitulation of the Empire and victory for the Rebels. Hooray, economic collapse averted? Not so fast!
The Rebels surely aren't going to fund further work on the Death Star — it's not their style. So what are they going to do with it? Renovate and build condos? In that neighborhood? The money wasted on the Death Stars is already wasted, and it's not going to be undone. Our guess? The Rebels will just have to demolish it anyway, because you don't want an un-powered Death Star falling out of orbit and crashing into the forest moon of Endor.
But failing to destroy a Death Star just because it was expensive, even though you have no use for it, is a mistake for young Jedi. As a wise, green professor of mine once said, "Your choices on decision-relevant criteria based must be!"
Conclusion
This was ridiculous. Hope you had fun. And learned about sunk costs.