We wake up this morning to the news that Google's deep-search neural network project called AlphaGo has beaten the second ranked world Go master (who happens to be a human being). This is the first of five matches between the two adversaries that will play out this week.
On one hand, this is a sign of maturing technology. It has been almost twenty years since Deep Blue beat Gary Kasparov, the reigning chess world champion at the time. Although there are still four games to play against Lee Sedol, it was recently reported that AlphaGo beat European Go champion Fan Hui in five games straight. Go is generally considered a more difficult game for machine minds to play than chess. This is because Go has a much larger pool of possible moves at any given time.
Does This Matter?
Okay, the news part of this event has been covered: machine beats man. Does it matter? Will this affect your life and how? We want to hear what you think in the comments below. But I'm going to keep going with some of my thoughts on the topic.
Let's look first at what AlphaGo did to win. At its core, the game of Go is won by figuring out where your opponent will likely make a low-percentage move and then capitalizing on that choice. Know Your Enemy has been a tenet of strategy for a few millennia now and it holds true in the digital age. In addition to the rules of the game, AlphaGo was fed a healthy diet of 30 million positions from expert games. This builds behavior recognition into the system. Not just what moves can be made, but what moves are most likely to be made.
DeepMind, the company behind AlphaGo which was acquired by Google in 2014, has published a paper in Nature about their approach. They were even nice enough to let us read without dealing with a paywall. The secret sauce is the learning process which at its core tries to mimic how living entities learn: observe repetitively while assigning values to outcomes. This is key as it leads past "intellect", to "intelligence" (the "I" in AI that everyone seems to be waiting for). But this is a bastardized version of "intelligence". AlphaGo is able to recognize and predict behavior, then make choices that lead to a desired outcome. This is more than intellect as it does value the purpose of an opponent's decisions. But it falls short of intelligence as AlphaGo doesn't consciously understand the purpose it has detected. In my mind this is exactly what we need. Truly successful machine learning will be able to make sense out of sometimes irrational input.
The paper from Nature doesn't go into details about Go, but it explains the approach of the learning system applied to Atari 2600. The algorithm was given 210×160 color video at 60Hz as an input and then told it could use a joystick with one button. From there it taught itself to play 49 games. It was not told the purpose or the rules of the games, but it was given examples of scores from human performance and rewarded for its own quality performances. The chart above shows that it learned to play 29 of them at or above human skill levels.
The Obvious Applications
So, what if you don't want to play games? How can we apply the advances AlphaGo brings forward? The obvious answer is in stock markets. These are already the domain of not-so-intelligent artificial systems. These systems are already used to squeeze value out of trades under razor-thin time limits. Machine trading has made the system fragile to the point that regulators have built "circuit breakers" into the system to prevent machine minds from blowing the whole thing up. There's a lot of money to be made by outpacing the competition with your digital tech so you can bet that Wall Street has been watching this project (and all others) for quite some time.
Targeted advertising is another realm where this will be applied. Advertisers will pay handsomely if they can get their product in front of your eyes before you have a chance to search for it (and thereby turn up results from competitors). Google is an advertising company and, although this is a pure research project surely under the umbrella of Alphabet, applying the technology to the Google ad platform seems like a natural fit.
Rounding out the obvious applications are health care and video games. Health Care decisions are certainly not binary — different bodies and different ailments respond in many ways. It's a problem perfectly suited for neural networks and we've already seen IBM's Watson working on this (having made a name for itself by winning at Jeopardy). DeepMind is already applying their technology to the National Health Service in the UK.
Video game AI is notoriously bad and it's not as straightforward a problem as you might think. From a capitalistic view, the goal is to build brand loyalty and to encourage microtransactions. From the player's side it should be fun and engaging. Both viewpoints converge on the same desired result: better computer controlled entities. This isn't accomplished with dumb AI, nor by consistently dominating the human player. Neural networks have the potential to read their opponent and keep them on that knife's edge of success and failure.
The Unexpected Applications
What about unexpected applications? I suppose the question here is "unexpected for whom?", but there are a couple of realms that came up while working on this article which I find quite interesting.
If you're about to graduate from law school this is not good news for you. One of the roles of new hires at law firms is discovery and this is something that neural nets excel at. But it certainly won't stop there. Many legal actions are exercises in leverage: what legal action (no matter its outcome) can we initiate to affect the desired result. Many lawsuits aren't about getting to court — they're about getting a settlement or other agreement. If AlphaGo is about behavior recognition and prediction, it can be applied to the game of Law. Although it is mind-boggling to consider how this would further separate common-sense from legal action.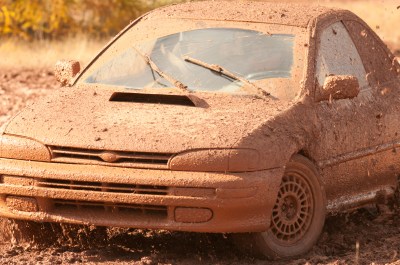 Another interesting application will be self-driving cars, but not in the way you might think. A friend of mine recently mentioned that he thought self-driving cars won't happen because everyone would need to change over at the same time. Obviously this will never happen, there will be both humans and machines at the wheel on the same roads for decades to come. But predicting unpredictable behavior is necessary, and the whole point. These machines should be able to mitigate the havoc caused by human error.
Furthermore, the cars will only be as reliable as their sensors. Even when the human element isn't an issue, self-driving cars can perform erratically too. What happens when the Lidar gets covered in mud or a sensor starts to mis-report? Neural nets will be able to recognize and account for this behavior and speed of recognition — something AlphaGo is good at — is very important in this case.
Once self-driving is in widespread use, accident data will be fed back into the system to help prevent future occurrences. This brings up the horrifying possibility of virus events in these neural networks. Imaging malicious data fed into a neural network and propagating to and entire system of self-driving cars. Oh the tangled webs we weave. But that's a topic for a different article.
Big Data
Taking a more abstract approach to applications for AlphaGo accomplishments, it's pretty clear that all of this is about Big Data. We have been collecting and archiving at an alarming rate. For instance, millions of expert Go games were already in the dataset for use in this project. The vast majority of this stored data is not yet being used — we simply don't have the tools or bandwidth to do so. Google is one of the major players in this collection effort and surely will be in the vanguard that puts this data to use. All the big G needs is an adequate set of discovery tools. AlphaGo is one of their baby-steps into this daunting challenge.