[Lars] has a second floor apartment, and the washing machines and clothes dryers are in the basement. This means [Lars] has spent too much time walking down to the basement to collect his laundry, only to find out there is 15 minutes left in on the cycle. There are a few solutions to this: leave your load in the washer like an inconsiderate animal, buy a new, fancy washer and dryer with proprietary Internet of Things™ software, or hack together a washer and dryer monitoring solution. We all know what option [Lars] chose.
Connecting a Pi to the Internet and serving up a few bits of data is a solved problem. The hard part is deciding which bits to serve. Washers and dryers all have a few things in common: they both use power, they both move and shake, they make noise, and their interfaces change during the wash cycle. [Lars] wanted a device that could be used with washers and dryers, and could be used with other machines in the future. He first experimented with a microphone, capturing the low rumble of a washer sloshing about and a dryer tumbling a load of laundry. It turns out an accelerometer works just as well, and with a sensor securely fastened to a washer or dryer, [Lars] can get a pretty good idea if it's running or not.
With a reliable way to tell if a washer or dryer is still running, [Lars] only had to put this information on his smartphone. He ended up using PushBullet, and quickly had an app on his phone that told him if his laundry was done.
---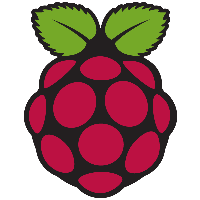 The Raspberry Pi Zero contest is presented by Hackaday and Adafruit. Prizes include Raspberry Pi Zeros from Adafruit and gift cards to The Hackaday Store!
See All the Entries || Enter Your Project Now!