We had a chance to talk to Matthew Hertel of PocketNC at the Bay Area Maker Faire this year. During the conversation, he answered some questions I'd had about the project since I saw it on Kickstarter, and told a cool story while he was at it.
When the Pocket NC 5-axis Tabletop CNC Mill KickStarter came out, I immediately chocked it up as a failure out of the gate. I figured that there would never be a single delivered unit. It just seemed too impossible. The price was too low for a machine with that many large machined aluminum pieces. It had real linear guides. It had a real spindle and housed a beagle bone black running linuxCNC. It just couldn't be that cheap. Ends up, I'm quite happy to be wrong. Pocket NC is doing well, delivering their first units, and taking new orders.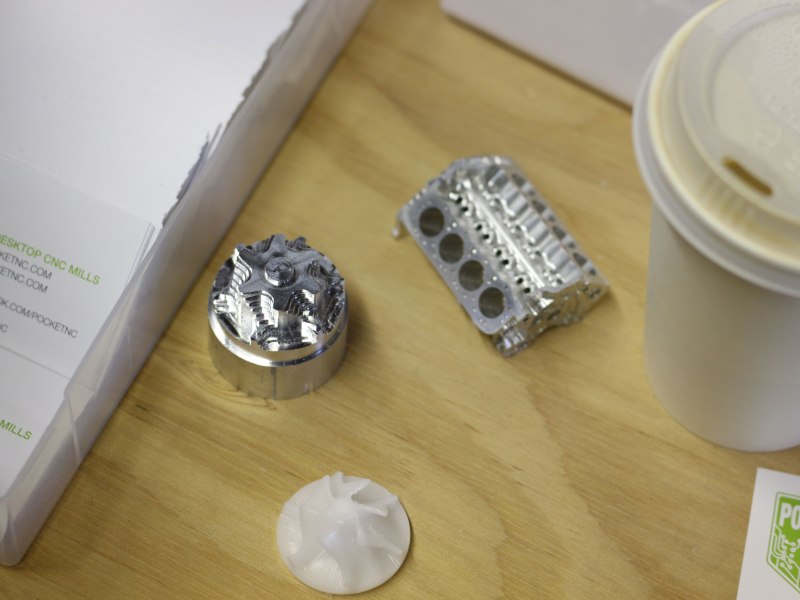 It's easy to get jaded with the Kickstarter and IndieGoGo scams that are out there. Or even the disappointing behavior of projects that could be legitimate. People often do failure analysis of companies, but it is also worth investigating what people did right when they are successful.
A while back there was a company called Lumen Labs. Lumen Labs promised the cheapest gantry CNC on the market. In Lumen Labs defense, they really did have an amazing product. It was the largest, cheapest, most precise CNC mill for the money, and if they had only sold what their shop could produce they would have been fine. However, they set no order limit, soon orders for thousands of bots were rolling in. What seemed like good fortune was their death knell. Since they didn't take into account the actual cost of their machining times and the machines they were being machined on; they didn't have the real price of the build. Their margin was negative. With no way to expand but to buy more machines and get more people, they quickly ate through all of their capital. Today Lumen Labs is a blank page on the Internet and a few favorable reviews on the Make Blog.
Pocket NC, however, made none of these mistakes. Matt and Michelle run the business as a husband and wife team. Neither of them are lightweights, Michelle having spent some time as a mechanical engineer in aerospace and Matt having similar accolades. Matt came up with most of the design, but he credits Michelle with the success of the business. She insisted they estimate their costs and potential overruns as precisely as possible. Only once they knew in minutia the cost of every component, machining step, and potential set-back could they accurately price their machine for a successful Kickstarter campaign.
The first step, and this is one many campaigns don't get to before launch, was to complete the design. The device was thoroughly iterated until they had a real 5-Axis machine. Next came the important bit. They constructed a few Pocket NCs and timed every step. They knew how long it took to do the machining, wiring, testing and assembly down to the second. Using this information they further optimized the design and repeated the process. This method of iteration left them with not only a sound mechanical design, but a thorough understanding of the cost of their machine.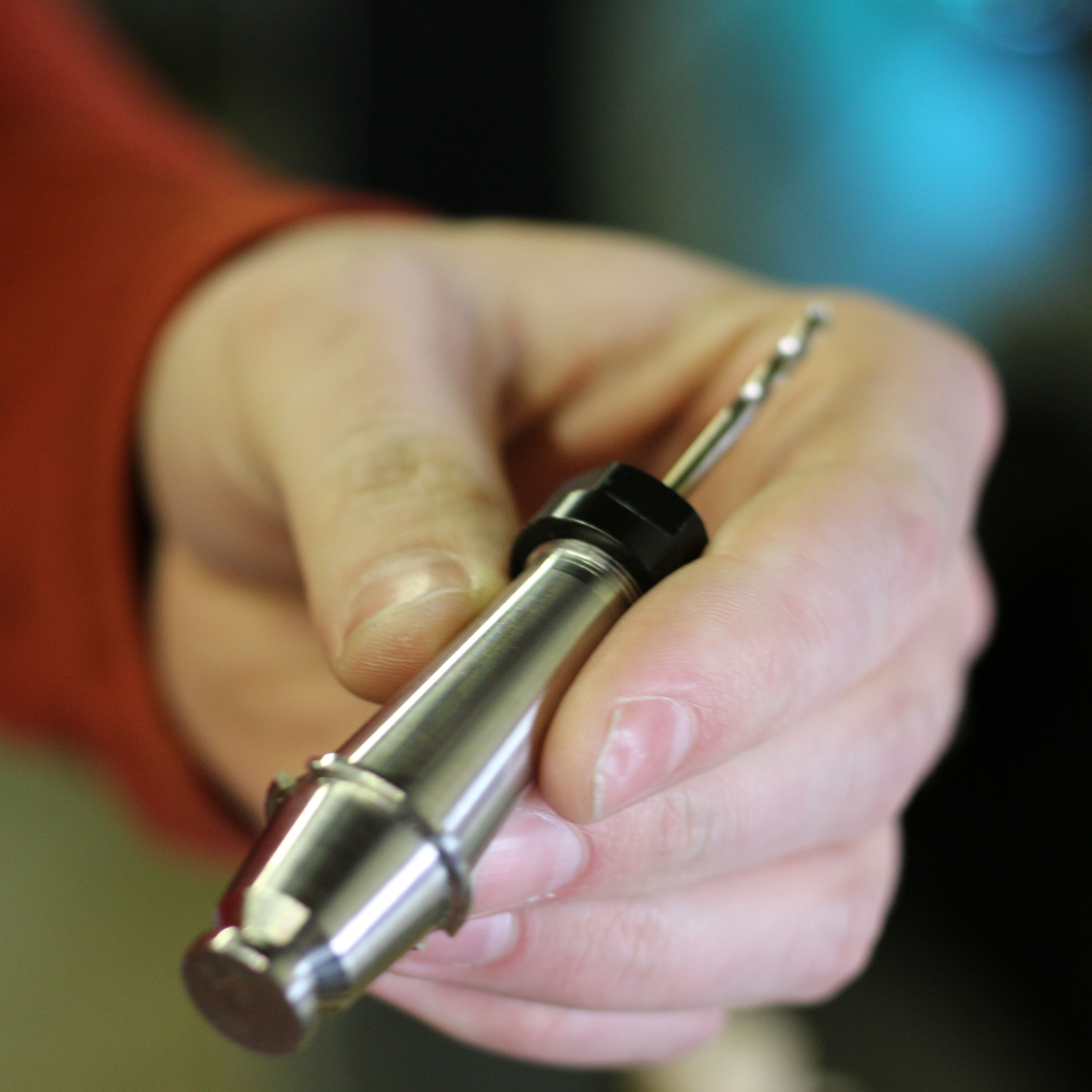 I remember finding it odd, when the campaign launched, that they had set a maximum on the amount of machines they would sell. Isn't the point of a Kickstarter campaign to raise many boatloads of money and sail into a golden sunset on a shimmering ocean of cash? Remember Lumen Labs?
Michelle had carefully calculated the cost of each machine and the maximum amount of machines they could make with the capital on hand. Rather than falling victim to Lumen Labs downfall — finding themselves backed into a corner where they couldn't escape without finding more capital, raising the price, outsourcing (which is always risky), and dropping quality — Pocket NC would be guaranteed capable of producing the machines estimated.
In the end a house was sold, a couple moved across the country, and at one point a year may have been spent living in a parent's basement. However, business is good, they've survived where other's haven't, and Pocket NC is taking orders for more mills.