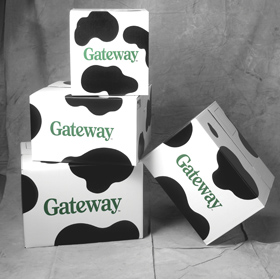 I remember the first time I built a computer. My sister and I had our last fight about who would get to use the family computer, it was time I had one of my own. I knew a little bit, and I knew I wasn't going to be one of those plebs that overpaid for a Gateway in its cow box. So I outsourced. One of the computer literate parents in my Scout Troop very kindly agreed to put together a list of components for me. I spent my Christmas money, birthday money, and a small mountain of money I had saved up. I remember getting the parts in the mail. I was so excited that a week earlier I had even bought one of those super lame computer tool kits to put it together.
I still remember how enormously frustrating the stand-offs for the mother board were to install. I think computers were still figuring out that they didn't need ALL of the features of a mainframe. Anyway there was a 3mm screw on each side of a cm tall brass standoff. It also wanted me to put these little isolating paper washers on the assembly for some reason. Even with my then presidentially sized hands it took a long time. My Mom later told me that it was around this time she was certain the whole endeavour was going to end in tears.
Six hours of careful work later I had the computer together and running when I realized I had forgotten to buy an OS for it. She was nearly right.
Regardless. My early experience with computer assembly left me with a love for standardized screws, a hate for excessive fasteners, and a deep loathing for improperly routed wires. I was a weird kid. Anyway, when it came time for me to start designing my own enclosures for circuit boards I had all the unique psychological damage and underpinnings I would need to waste a lot of time googling on the internet for an alternate, screwless, method of standing a board off from a surface.
I eventually found a company that seemed to absolutely specialize in injection-molded snap or adhesive fit standoffs, card, and cable management components. Were there others like me out there? Best not to think about it…
Anyway, you've probably bought some components from this company before and not even known it. For example, they are likely the manufacturer of those handy adhesive cable tie mounting posts you can buy at the big box stores.
Did you ever buy a nice motherboard that actually had a little cam clip to hold your PCI cards in place? It was probably made by them. They used to go by Robertson connectors, but have recently merged with some sort of conglomerate with a generic name called "Essentra components"
The real winner of their product line for me is their line of stand-offs. They have most sizes and configurations someone could want. They make for really quick reliable assembly. There's zero chance of a screw coming loose and shorting something. Even if a standoff, broke it would only fill the enclosure with a bit of plastic. On top of that they put a constant force on the assembly. Unlike a metal stand-off they adjust a bit for manufacturing defects. Best of all, even if the fit is loose it will be copper against nylon, or nylon against steel. The chance of the stand-off damaging the circuit board is considerably lower than with common metal and brass assembly.  They also have a vibration dampening stand-off that I have a real fondness for.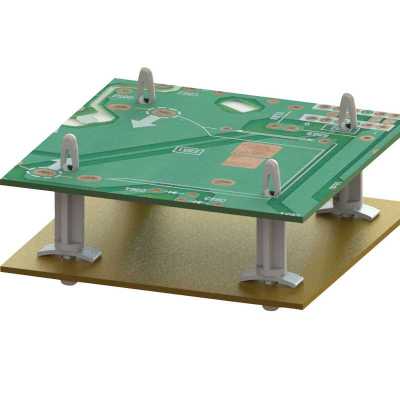 Their line of plastic rivets are great for non-permanently fastening an enclosure shut. They have a removable kind, and also one that needs to be cut off. For low-load purposes they work just as well as a metal rivet, but are much less destructive when installed (won't dimple your material) and look a bit cleaner to boot.
Lastly they have a truly phenomenal range of cable routing thingamajigs. There's adhesive backed plates (it's 3M VHB, if you clean with alcohol before you apply it sticks forever). There are through-hole snap fit rings. There's every cable grip option imaginable available. Anything from the aforementioned pad to run a cable tie through, to a sort of U with 'fists' that you can snap a cable through. It's great.
If you're doing a lot of manufacturing or just want to see what's out there, their catalog is great to look at. I wish I could point you in more directions. Essentra has swallowed up about four other companies in the last few years. There's 3M and a few others who have part of their line, but nothing as vast. I imagine there are also a few competing import companies out there as well.
Do any of you use these in your work? Do you know of cool fasteners not commonly used? We'd love to hear about your secret supplier of standoffs and fasteners, and your favorite common or quirky go-to components. Sound off in the comments below.