We see a lot of old radio restoration projects around here, and we have to admit to having mixed emotions about some of them. It seems a shame to go through the effort to lovingly restore a vintage Art Deco case only to stuff it with a Raspberry Pi and Bluetooth. Seems like if you're going to restore a radio, go all the way and bring the original electronics back to life. But this radio "restoration" avoids that issue altogether by cleverly concealing a full PC build in a vintage radio case.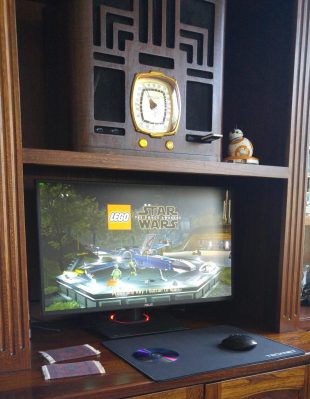 Clearly a labor of love, [SolomonZaraa]'s two-year effort guts the radio but still manages to pay homage to the original beauty of the 1939 vintage Philco 39-80 "tombstone" portable AM radio. The first design decision was to retask the original tuning dial as an analog thermometer using an Arduino and a servo. Then a new back was added with an extension for the motherboard and PSU, a drive cage was added, and a surprise slot for the DVD drive was built into the speaker grille. Nice brass trim and a good refinishing of the case resulted in an impressive and unexpected presentation.
You don't have to go far in the Hackaday Wayback machine to find an antique radio with updated audio, but we're pretty sure this is the first antique radio PC case mod we've seen. Nicely done, [Solomon]!
[via r/DIY]