When going about a busy day, a hard copy listing all your tasks helps if you aren't inclined to pull up a notepad — or whatever app you use — on your phone each time; doubly so if you want to pin it up in one place to refer to. Besides, using a full sheet of paper for a few items is impractical — and wasteful. To that end, [Jed Hodson] has concocted a mini printer for all your listing needs.
[Hodson] designed and 3D printed the case, making the files available for download and instructions on how to assemble it. Being an IoT device, the printer uses a Photon board to connect to the Internet, wherein Microsoft Flow is used to liaise between the Adafruit printer and Wunderlist — the list app [Hodson]'s chosen for this project.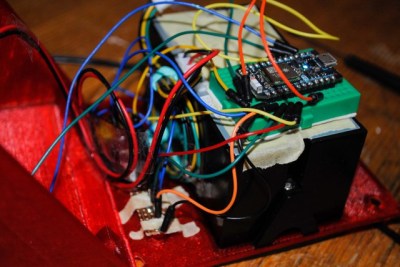 [Hodson]'s included the full code he used for this printer, as well as a few detailed tips to ensure anyone building their own ends up with a working printer.
If you're looking for a mini-3D printer, we've got you covered on that too.