If the term "3D printed weather station" makes you think of a printed enclosure for off-the-shelf sensors, don't feel bad. We thought the same thing when we first read the message [Rob Ward] sent in about his latest project. Surely he couldn't mean that he actually printed all the principal parts of a serious weather station setup, such as the wind vane, anemometer, or rain gauge?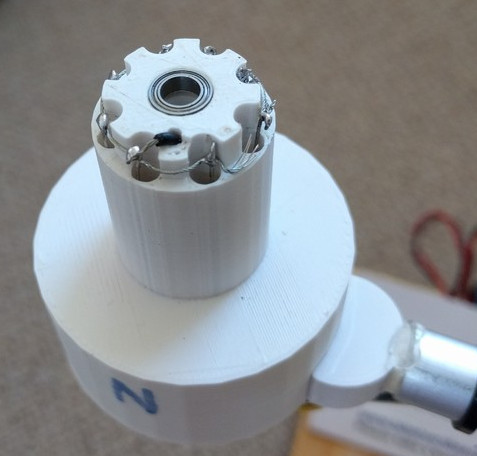 Except, on closer inspection, that's exactly what he did. Every part of the weather station is designed in OpenSCAD, printed out, and infused with various vitamins to turn them into functional pieces of hardware. Interestingly enough, most of the magic is done with simple reed switches and magnets.
For example, the wind vane uses eight reed switches and an embedded magnet to communicate the current wind direction to the Arduino Uno which handles the user interface. Wind speed, on the other hand, it done with a single reed switch as it just needs to count rotations to calculate speed.
[Rob] did "cheat" by using an off-the-shelf barometric pressure sensor, but we'll give him a pass for that one. Unless somebody wants to hit the tip line with a design for a printable barometer, we'll consider this the high water mark in printable weather stations.
This isn't the first time we've seen a DIY anemometer or rain gauge, of varying degrees of complexity. But the clean look of the final version, completely open nature of the OpenSCAD source, and the low part count make this an extremely compelling option for anyone looking to up their home forecasting game.