It's been four long years since Apple has refreshed their entry-level desktop line. Those that have been waiting for a redesign of the Mac Mini can now collectively exhale as the Late 2018 edition has officially been released. Thanks to [iFixit] we have a clearer view of what's changed in the new model as they posted a complete teardown of the Mac Mini over on their website.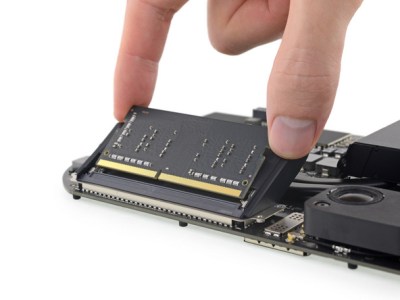 One of the most welcomed changes is that the DDR4 RAM is actually user upgradeable this time around. Previously RAM was soldered directly to the motherboard, and there were no SO-DIMM slots to speak of. The 2018 Mac Mini's RAM has also been doubled to 8GB compared to the 4GB in the 2014 model. Storage capacity may have taken a hit in the redesign, but the inclusion of a 128GB PCIe SSD in the base model fairs better than the 500GB HDD of old. The number of ports were flip-flopped between the two model generations with the 2018 Mini featuring four Thunderbolt ports along with two USB 3.0 ports. Though the biggest upgrade lies with the CPU. The base 2018 Mac Mini comes with a 3.6GHz quad-core Intel Core i3 as compared to the 2014's 1.4GHz dual-core Intel Core i5.
Although Apple lacked "the courage" to drop the 3.5mm headphone jack this time around, they did retain the same footprint for Mac Mini redesign. It still provides HDMI as the default display out port, although the additional Thunderbolt ports provide additional options via an adapter. A quick overview of the spec differences between the 2018 and 2014 base Mac Mini models have been summarized below.
| Model | 2018 Mac Mini | 2014 Mac Mini |
| --- | --- | --- |
| CPU | 3.6GHz quad-core Intel Core i3 | 1.4GHz dual-core Intel Core i5 |
| Storage | 128GB PCIe SSD | 500GB HDD |
| RAM | 8GB DDR4 @ 2666MHz | 4GB DDR3 @ 1600MHz |
| Graphics | Intel UHD 630 | Intel HD 5000 |
| Ports | Thunderbolt 3 (x4), USB 3.0 (x2) | Thunderbolt 2 (x2), USB 3.0 (x4) |
| Card Slot | N/A | SDXC |
| WiFi | 802.11a/b/g/n/ac | 802.11a/b/g/n/ac |
| Audio | 3.5mm Headphone Jack | 3.5mm Headphone Jack |
| Video | HDMI | HDMI |
| Price | from $799 | from $499 |
Source [MacWorld]