Tiny motors used for haptic feedback and vibration come in a variety of shapes and sizes. The most familiar is the "eccentric rotating mass" (ERM) variety which just spins an imbalanced weight on a small motor and comes packaged in two form factors. The classic is the pager "pager motor" which just looks like a tiny, adorable motor and the squat cylindrical "pancake style". ERMs are simple to use but provide imprecise response when compared to their new-age cousin the "linear resonant actuator". Unlike the motor in an ERM, LRAs are typically an enclosed mass on a spring placed near a coil which pushes the mass back and forth. The name LRA might not be familiar but Apple's branded implementation, the Taptic Engine, might be a little more recognisable.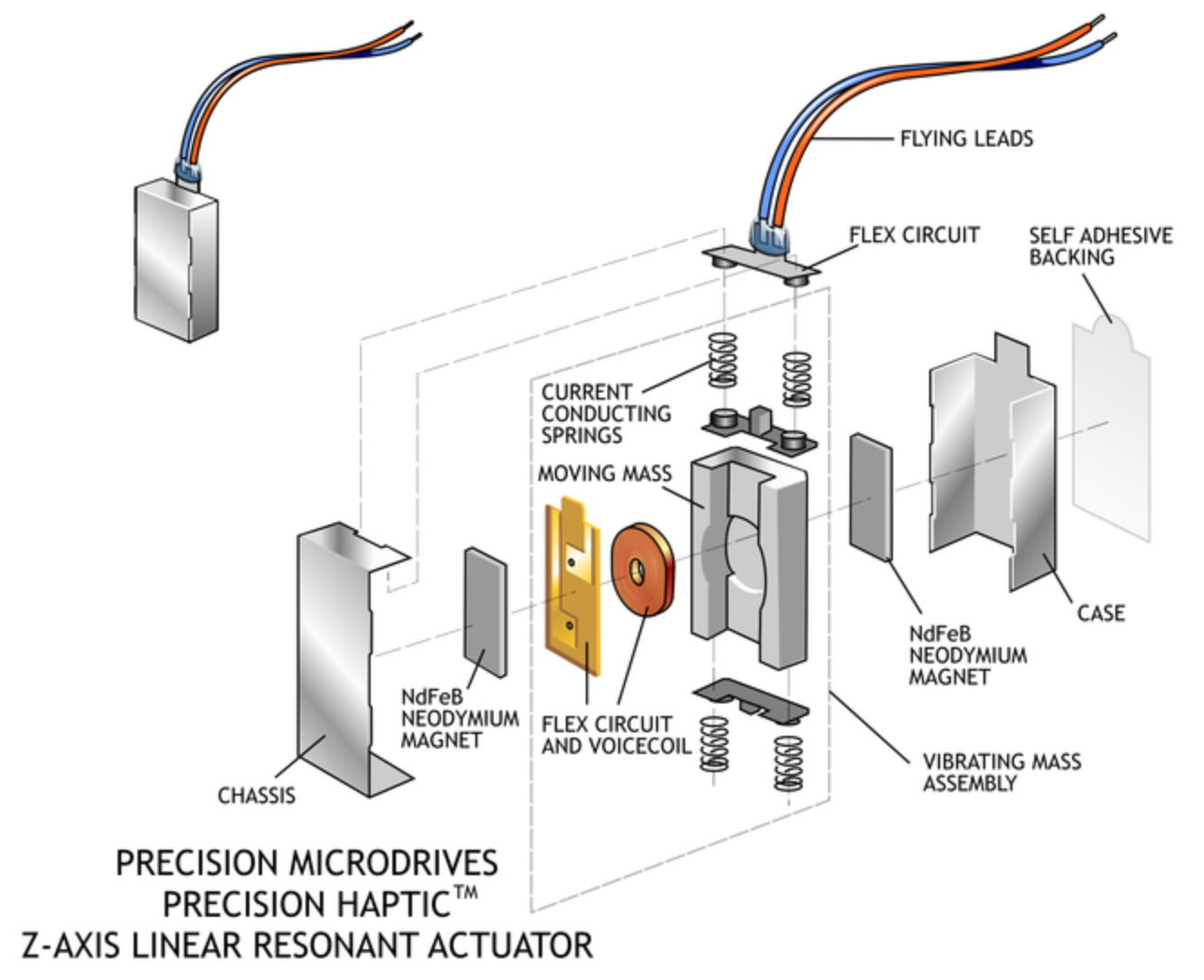 [Precision Microdrives] is a vendor of these sorts of devices who happens to have a pleasantly approachable set of application notes covering any conceivable related topic. A great place to start is this primer on ways to drive motors with constant voltage in a battery powered environment. It starts with the most simple option (a voltage divider, duh) and works through a few other options through using an LDO or controller.
If you're thinking about adding haptics to a project and are wondering what kind of actuator to use (see: the top of this post) AB-028 is a great resource. It has a thorough discussion on the different options available and considerations for mounting location, PCB attachment, drive modes, and more. Digging around their site yields some other interesting documents too like this one on mounting to fabric and other flexible surfaces. Or this one on choosing PWM frequencies.