Halloween is possibly the hackiest of holidays. Think about it: when else do you get to add animatronic eyes to everyday objects, or break out the CNC machine to cut into squashes? Labor day? Nope. Proximity-sensing jump-scare devices for Christmas? We think not. But for Halloween, you can let your imagination run wild!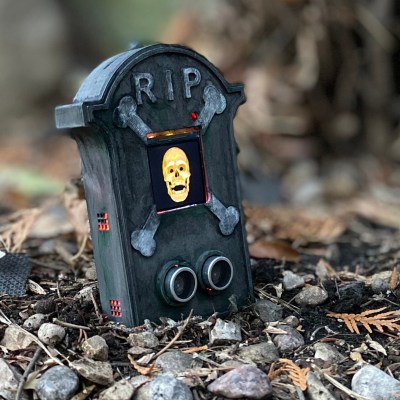 We're happy to announce that DigiKey and Arduino have teamed up for this year's Hackaday Halloween Contest. Bring us your best costume, your scariest spook, your insane home decorations, your wildest pumpkin, or your most kid-pleasing feat!
We'll be rewarding the top three with a $150 gift certificate courtesy of DigiKey, plus some Arduino Halloween treats if you use a product from the Arduino Pro line to make your hair-raising fantasy happen.
We've also got five honorable mention categories to inspire you to further feats of fancy.
Costume: Halloween is primarily about getting into outrageous costumes and scoring candy. We don't want to see the candy.
Pumpkin: Pumpkin carving could be as simple as taking a knife to a gourd, but that's not what we're after. Show us the most insane carving method, or the pumpkin so loaded with electronics that it makes Akihabara look empty in comparison.
Kid-Pleaser: Because a costume that makes a kid smile is what Halloween is really all about. But games or elaborate candy dispensers, or anything else that helps the little ones have a good time is fair game here.
Hallowed Home: Do people come to your neighborhood just to see your haunted house? Do you spend more on light effects than on licorice? Then show us your masterpiece!
Spooky: If your halloween build is simply scary, it belongs here.
Head on over to Hackaday.io for the full details. And get working on your haunts, costumes, and Rube Goldberg treat dispensers today.