It's often said that engineers aren't born, they're made. Or more accurately, taught, tested, and accredited by universities. If you're in high school, you're probably starting to think about potential career paths and may be considering an engineering degree. A lot of work goes into a good college application, and it might seem like the hardest part is getting in. However, if your end goal is to get yourself a great engineering job at the end of your studies, it pays to have your head up from day 1!
I Just Need A Degree, Right?
Back in my freshman days, there was a saying that was popular on campus, particularly with those studying STEM topics. "Ps get degrees." Your college's grading system might use different letters, but the basic gist was that a pass mark was all that was required to get your piece of paper at the end of your four years. While this is technically true, it's only really a useful ethos if your aim is to simply get a degree. If your goal is to use that degree to score yourself a plum job in your field, it would be unwise to follow this credo.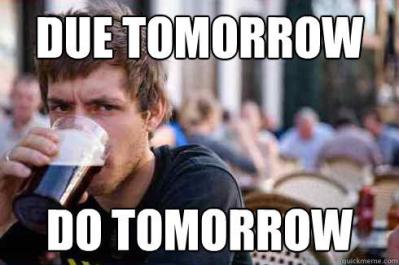 The reality of the modern job market is that it's highly competitive. Recruiters can receive hundreds of applications for a single job, meaning the vast majority of applicants don't even make it to the interview stage. To trim down the pile, various criteria are used to pick out the ideal candidates. An easy way to do this is to sort by grades. Having a low GPA can therefore see your application relegated to the trashcan, before you even get a chance to impress anyone with your carefully honed skills. Continue reading "The Young Engineers Guide To Career Planning" →