For years, the undisputed king of desktop 3D printing conferences has been the Midwest RepRap Festival (MRRF). Hosted in the tropical paradise that is Goshen, Indiana, MRRF has been running largely unopposed for the top spot since its inception. There are other conferences focused on the industrial and professional end of the 3D printing spectrum, and of course you'd find a Prusa or two popping up at more or less any hacker con; but MRRF is focused on exploring what the individual is capable of once they can manifest physical objects from molten plastic.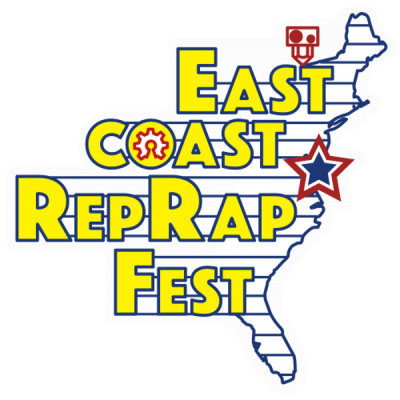 But on June 23rd, 2018, MRRF finally got some proper competition. As the name might indicate, the East Coast RepRap Festival (ERRF) is an event very much inspired by its Hoosier State predecessor. Held in Bel Air, Maryland, hackers on the right side of the United States for the first time had the opportunity to attended a true 3D printing festival without having to get on a plane. Not to say it was a neighborhood block party; people from all over the country, and indeed the globe, descended on the APG Federal Credit Union Arena for the two-day celebration of everything plastic.
This inaugural ERRF was, to put it mildly, a massive success. A couple of Hackaday Field Agents were in attendance, and we definitely came away impressed with the event considering it was the first attempt. We saw evidence that the RepRap dream of printable printers is still going strong, a gaggle of new printers and products that will be prying at your wallet this year, and an American-made hotend that challenges traditional wisdom. Of course we also saw a huge number of 3D printing fanatics who were eager to show off their latest creations.
We have no doubt that ERRF will return again next year, but until then, you'll have to settle for the following collection of selected highlights from this year's show.