Ever hear of the Soviet Luna program? In the west, it was often called Lunik, if you heard about it at all. Luna was a series of unmanned moon probes launched between 1959 and 1976. There were at least 24 of them, and 15 were successful. Most of the failures were not reported or named. Luna craft have a number of firsts, but the one we are interested in is that it may have been the first space vehicle to be stolen — at least temporarily — in a cold war caper worthy of a James Bond novel.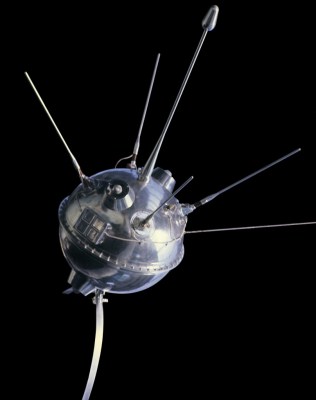 Around 1960, the Soviet Union toured several countries with exhibits of their industrial and technological accomplishments. One of the items on display was the upper stage of a Luna vehicle with windows cut out to show the payload inside. At first, the CIA suspected the vehicle was just a model. But they wanted to be sure.
The story is laid out in a CIA document from 1967 that was only declassified in 1994. Even then, the document has a lot of redactions in it. The paper is sparse on how they managed it, but when the exhibit closed — somehow — a group of intelligence operatives wound up inside the exhibition hall alone for 24 hours.
What they found was surprising. While the engine and most of the avionics were gone, the vehicle was the real article. They took measurements and photos, hoping that analysis would reveal more about the vehicle's performance characteristics.
Here's where you start getting into the redacted material. The team was able to get something from the probe — probably machine tooling marks — but there wasn't enough detail to identify where and how they were made. They decided to get a team specializing in this kind of analysis to examine it more closely.