Welcome to the first installment of Inputs of Interest. In this column, we're going to take a look at various input devices and methods, discuss their merits, give their downsides a rundown, and pontificate about the possibilities they present for hackers. I'll leave it open to the possibility of spotlighting one particular device (because I already have one in mind), but most often the column will focus on input concepts.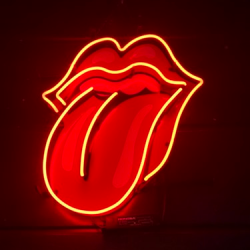 Some inputs are built for having fun. Some are ultra-specific shortcuts designed to do work. Others are assistive devices for people with low mobility. And many inputs blur the lines between these three ideas. This time on Inputs of Interest, we're going to chew on the idea of oral inputs — those driven by the user's tongue, teeth, or both.
Unless you've recently bitten it, burned it, or had it pierced, you probably don't think much about your tongue. But the tongue is a strong, multi-muscled organ that rarely gets tired. It's connected to the brain by a cranial nerve, and usually remains undamaged in people who are paralyzed from the neck down. This makes it a viable input-driving option for almost everyone, regardless of ability. And yet, tongues and mouths in general seem to be under-utilized as input appendages.
Ideally, any input device should be affordable and/or open source, regardless of the driving appendage. Whether the user is otherwise able-bodied or isn't, there's no reason the device shouldn't be as useful and beautiful as possible.
Continue reading "Inputs Of Interest: Tongues For Technology" →