We'd all love to change the world and make it a better place, but let's be honest…that's a pretty tall order. Even the best of ideas, implemented perfectly, can only do so much globally. But that doesn't mean the individual can't make a difference — you just need to think on a different scale. If improving everyone's life is a bit out of reach, why not settle for a smaller group? Or perhaps even just one person?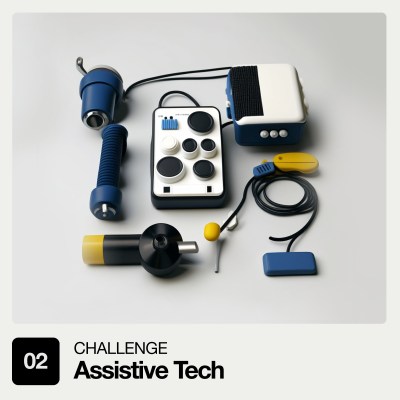 That's precisely what we're looking for in the Assistive Tech Challenge of the 2023 Hackaday Prize. In this Challenge, we're asking the community to come up with ideas to help those with disabilities live fuller and more comfortable lives.
Whether you help develop an improved prosthesis that could benefit thousands, or design a bespoke communication device that gives a voice to just a single individual, it's hard to imagine a more noble way to put your skills and knowledge to use.
Looking to lend a hand? You've got from now until May 30th to enter your Assistive Tech project. It doesn't matter what kind of impairment it focuses on — so long as it helps somebody work, learn, or play, it's fair game to us.
The ten finalists for this Challenge will be announced around June 12th, but you'll have to wait until Hackaday Supercon in November to find out which projects take home their share of the more than $100,000 in cash prizes graciously provided by sponsors Digi-Key and SupplyFrame.
Continue reading "Hackaday Prize 2023: The Assistive Tech Challenge Starts Now" →