I've got a friend who tells me at every opportunity that soy is the downfall of humanity. Whatever ails us as a society, it's the soy beans that did it. They increase violent tendencies, they make us fat and lazy, they run farmers out of business, and so on. He laments at how hard it is to find food that doesn't include soy in some capacity, and for a while was resigned to eating nothing but chicken hot dogs and bags of frozen peas; anything else had unacceptable levels of the "Devil's Bean". Overall he's a really great guy, kind of person who could fix anything with a roll of duct tape and a trip to the scrap pile, but you might think twice if he invites you over for dinner.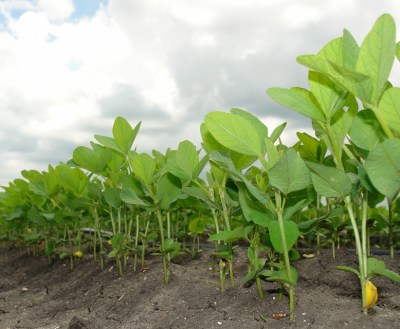 So when he recently told me about all the trouble people are having with soy-based electrical wiring, I thought it was just the latest conspiracy theory to join his usual stories. I told him it didn't make any sense, there's no way somebody managed to develop a reliable soy-derived conductor. "No, no," he says, "not the conductor. They are making the insulation out of soy, and animals are chewing through it."
Now that's a bit different. I was already well aware of the growing popularity of bioplastics: the PLA used in desktop 3D printers is one such example, generally derived from corn. It certainly wasn't unreasonable to think somebody had tried to make "green" electrical wiring by using a bioplastic insulation. While I wasn't about to sit down to a hot bag of peas for dinner, I had to admit that maybe in this case his claims deserved a look.