I've got a friend who tells me at every opportunity that soy is the downfall of humanity. Whatever ails us as a society, it's the soy beans that did it. They increase violent tendencies, they make us fat and lazy, they run farmers out of business, and so on. He laments at how hard it is to find food that doesn't include soy in some capacity, and for a while was resigned to eating nothing but chicken hot dogs and bags of frozen peas; anything else had unacceptable levels of the "Devil's Bean". Overall he's a really great guy, kind of person who could fix anything with a roll of duct tape and a trip to the scrap pile, but you might think twice if he invites you over for dinner.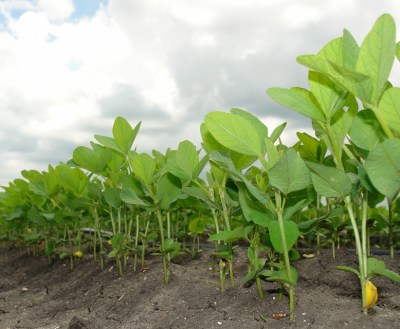 So when he recently told me about all the trouble people are having with soy-based electrical wiring, I thought it was just the latest conspiracy theory to join his usual stories. I told him it didn't make any sense, there's no way somebody managed to develop a reliable soy-derived conductor. "No, no," he says, "not the conductor. They are making the insulation out of soy, and animals are chewing through it."
Now that's a bit different. I was already well aware of the growing popularity of bioplastics: the PLA used in desktop 3D printers is one such example, generally derived from corn. It certainly wasn't unreasonable to think somebody had tried to make "green" electrical wiring by using a bioplastic insulation. While I wasn't about to sit down to a hot bag of peas for dinner, I had to admit that maybe in this case his claims deserved a look.
Frustrated Motorists, Happy Rats
Sure enough, a Google search for "soy wires" will get you plenty of hits about people who are experiencing a very strange problem. During the night, animals are getting up into the engine compartments of their cars and eating the insulation off the wiring harness. It isn't just one or two cases either, it's enough of a problem that some car manufacturers are getting hit with class-action lawsuits.
Daniel Dobbs, et al. v. American Honda Motor Co. Inc claimed that Honda vehicles manufactured from 2012 to 2015 made use of soy insulated wires on the basis of it not only being better for the environment, but cheaper than traditional insulation. Unfortunately, this type of insulation is also very popular with the local wildlife:
Unbeknownst to Plaintiffs, however, a real and contentious unintended and undesired consequence of this soy-based insulation material is that it attracts rodents and other animals that are drawn by the soy content of the insulation, and proceed to chew through the insulation and electrical wires that the insulation coats
A few months later, a similar lawsuit was filed against Toyota for the same soy wiring used in vehicles between 2012 and 2016. Yet another lawsuit targeted Kia. Forbes even published an interview in early 2017 about a woman who's 2016 Volvo was constantly being attacked by critters, to the point that she had to order coyote urine off the Internet and sprinkle it around her car every night as if she was performing some magic ritual.
There's even a website called, get ready for it, howtopreventratsfromeatingcarwires.com that collects information on this peculiar situation. The owner of the site details the trouble they had with their own 2015 Honda Civic, and lists makes and models of vehicles which are known to use soy wiring. There's even a fairly regularly updated blog with articles ranging from the rationale behind using bioplastics to identifying rat droppings in your engine compartment.

Lawsuits Dismissed but Questions Remain
Looking into some of these class-action lawsuits, we can see that they are often quietly dismissed. This is of course quite common in cases like this: the manufacturer writes a fat enough check and the plaintiffs willfully dismiss the case, generally with the understanding they won't mention the situation again. Who can blame them? If Honda or Toyota handed me a check with 4 or 5 zeros, I can't say I'd push the issue either.
But why aren't reports more common? Given the range of manufacturers and model years listed in the class-action lawsuits, it seems this issue should be more widespread. Is there another variable at work? The Forbes article claims a representative from a Volvo dealership in Michigan let slip that the issue only seems to crop up in more rural areas, never in cities. Perhaps food scarcity has to hit a certain level before rats will get a taste for soy-based insulation? While we're on the subject, are soy-based bioplastics the only ones susceptible to this problem? Do we need to add rats and mice to the list of things we must protect our rolls of PLA from?
We're curious to hear what the good readers of Hackaday think about this rather unique problem. Do potential issues with bioplastics give you concerns about using them in your personal projects or commercial products? What about the poor souls who are stuck putting rat traps under their tires every night? Is there some solution the Hackaday community can come up with to counteract this particular quirk of bioplastic insulated wires?