In its native form, [Clint]'s K-441 is a caulking gun, able to apply silicones, resins, and liquid rubber from a reservoir with compressed air. It's accurate, powerful, has a huge capacity, and looks strangely steampunk, even for caulking gun standards. This isn't any normal caulking gun; this device was made from a staple gun. Oh, it also fires shotgun shells with the help of four rifled barrels.
This device that shoots lead, steel, and glue started off its life as an ordinary staple gun, with the usual 23lb pull you'll find on these guns. By adding a few plates, hand-winding a spring, and milling a few parts, [Clint Westwood] turned this staple gun into a device that would shoot a single .410 bore shell. A practice round as far as shotguns go, but still a serious amount of punch.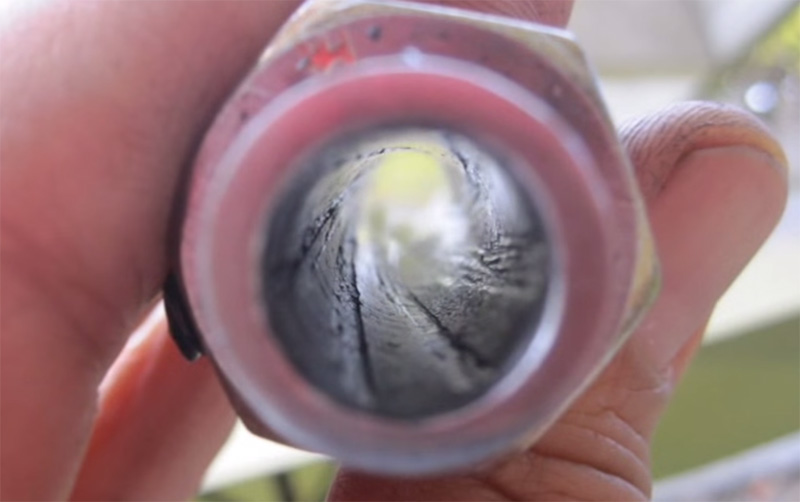 With the idea of a shotgun from a staple gun on a roll, [Clint] continued the build by adding several more barrels, each of which are rifled. The barrel rifling tool is a hack unto itself, starting off with a steel rod, wrapped around a larger pipe and tacked into place. A drill bit was attached to this auger-like device, the barrel was mounted in a jig, and the cutter was slowly moved up and down the barrel. The results are impressive for something that was probably made with equipment from Harbor Freight, and with a little cleanup, [Clint] had a quartet of rifled barrels.
In its final shotgun form, the K-441 holds four .410 shells loaded up with birdshot or slugs. The barrel indexing is done manually, but this device does have a safety, so it has that going for it, I guess.
Videos below, and as with all our weapons builds, you're welcome to complain in the comments about how fat and/or stupid Americans are, or how Satan himself could not come up with a device of such concentrated evil. You're also welcome to ignore these comments. Guess which one we're suggesting?