This will come to no surprise to anyone who has ever talked to me for more than a few minutes, but one of my guilty Internet pleasures is heading over to eBay's 'vintage computing' category, sorting by highest price, and grabbing a cup of coffee. It's really just window shopping and after a while you start seeing the same things over and over again; Mac 512s with a starting bid far more than what they're worth, a bunch of old PC-compatible laptops, and a shocking amount of old software. For the last week I've been watching this auction. It's a Commodore 65 prototype – one of between 50 and 200 that still exist – that has over 60 bids, the highest for over $20,000 USD. It's the most successful vintage computer auction in recent memory, beating out the usual high-profile auctions like Mac 128s and Altair 8800s. The most valuable home computer is the Apple I, but if you're wondering what the second most valuable one is, here you go.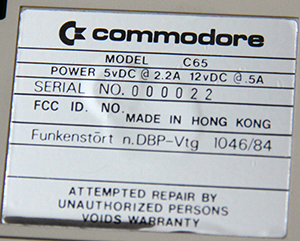 The C65 is not a contemporary of the C64, or even our own [Bil Herd]'s C128. This was the Amiga era, and the C65 was intended to be the last great 8-bit machine. From a page dedicated to the C65, it's pretty much what you would expect: the CPU is based on a 6502, with the on-die addition of two 6526 CIA I/O controllers. The standard RAM is 128kB, expandable to 8MB by an Amiga 500-like belly port. Sound would be provided by two SIDs, and the video is based on the VIC-III, giving the C65 a pallette of up to 4096 colors and a resolution of up to 1280×400.
There's still a little over five hours to go in the auction, but the current $21000 price should go even higher in the final hour; a C65 auction from a few years ago fetched $20100 for 'a computer with missing parts'. This auction is for a complete, working system that has remained intact since it was discovered during the Commodore closing.
Update: Auction finished for $22,862.01 USD. For historical purposes, here's a flickr album, a video, and another video.
---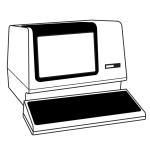 The Hackaday Retro Edition is our celebration of old computers doing something modern, in most cases loading the old, no CSS or Javascript version of our site.
If old and rare computers are your sort of thing, Hackaday will be at the VCF East this year.
If you have an old computer you'd like featured, just load up the retro site, snap some pictures, have them developed, and send them in.