It is not usually too difficult to separate functionality from art. Consider a clock. It's a machine that has a clear and distinct function. It provides information. Nothing could be more different from a clock on a wall than a piece of artwork.  A painting, for instance has no clear function and provides no information. It's just…art. It's nice to look at. If we were to ask you to build a functioning, information providing clock that is also a piece of artwork, you would surely have your hands full. Where would you even start? If your name was [Zelf Koelma], you'd grab a bottle of ferrofluid and build us a beautiful, almost mesmerizing clock.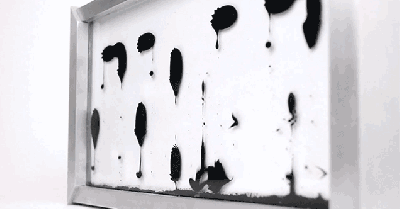 There's little to no information on the details of how the clock works other than the use of ferrofluid. But it's not hard to guess that it uses dozens of electromagnets and an Arduino. You can even pick one up for a cool $8,300 if you're lucky enough to get a spot on the list, as he's only making 24 of them.
Want to make one of your own? Pick up some ferrofluid and keep us updated. We'd love to hear from you in the comments on how you'd implement a build like this one. We had a fun time hearing your ideas when we covered the clock made of clocks.