Scientific improvements that create industries and save millions of lives often come at a price that isn't revealed until much later. Leaded gasoline helped the automobile industry take off and synthesized Freon extended the lifespan of lifesaving vaccines, but they took an incredible toll on the environment.
Both were invented in the early 20th century by Thomas Midgley, Jr. After graduating from Cornell in 1911 with a degree in mechanical engineering, he worked briefly for National Cash Register where inventor Charles Kettering had just created the first electronic till. In 1916, Midgley started working for Kettering at Dayton Metal Products Company, which soon became the research division of General Motors.
The School of Hard Knocks
Charles Kettering had recently invented an electric ignition at Delco for combustion engines. This innovation would mean the end of hand cranked starting and the demise of steam-powered and electric automobiles. Although Kettering's electric start made the automobile much more accessible and practical, the early combustion engines had issues. One of the most important and influential things Thomas Midgley did at GM was to find a solution for the engine 'knock' that plagued early automobiles.
In 1921, Kettering set Midgley on the task of eliminating engine knock. Not much was known at the time about the intricacies of the internal combustion engine, only that the system successfully propelled a carriage forward. Midgley devised an experiment to try to see what was happening inside the engine, and he discovered that some of the fuel was exploding too early, causing the pinging sound.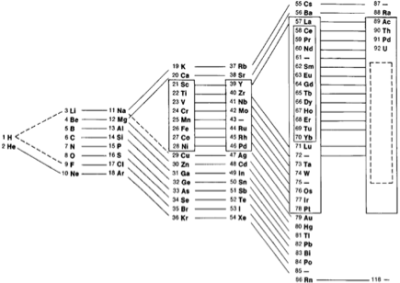 He tried adding iodine, which worked well. However, iodine was far too cost prohibitive. Midgley continued his research and found several additives that eliminated knock, but for one reason or another were not good solutions. An MIT chemist alerted him to a new periodic table based on the Bohr model of the atom. In this version, the elements are arranged by valence and not by atomic number. Midgley began to transition from a mechanical engineer to a self-taught chemist.
He found that all the known antiknock agents were made of heavy elements and decided that the heaviest ones must be the most promising. He and his team came up with a compound called tetraethyl lead (TEL). This eliminated engine knock completely by raising the octane of the gasoline, which causes higher combustion. The only trouble was that lead deposits formed in the engine. Midgley found that adding ethyl bromide would cause all the lead to be expelled in the exhaust. But now he faced a new problem—finding a cheap way to source large amounts of bromine. He came up with a way to extract it from seawater, but it took ten tons of seawater to obtain one pound of bromine.
A Hefty Price to Pay
The neurotoxic effects of lead have been known for many years. Prolonged exposure to lead has been proven to lower IQ and cause loss of coordination. Although lead appeared in house paints, water pipes, and several kinds of household items in the early 20th century, average exposure levels were fairly low and incidence of lead sickness minimal. Midgley did not believe that TEL posed any more of a threat than anything else containing lead.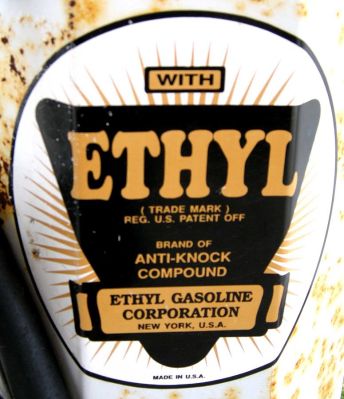 In 1924, General Motors was headed for a scandal. Although reports of sickness had been coming out of all three tetraethyl refineries, the story was concealed from the newspapers. But things came to a head at the TEL refinery in Bayway, New Jersey. Dozens of workers contracted lead poisoning from breathing the toxic vapors and became violently insane. Five men died within a short time and news coverage was unavoidable.
Midgley stopped at nothing in trying to convince the public that his antiknock additive was safe. He would pour TEL additive onto his own hands and take deep breaths from the bottle in front of large audiences, all the while insisting that it was harmless and that repeated daily exposure was nothing to worry about. What the public didn't know was that Midgley had recently spent six weeks in Florida, golfing in the sunshine in an attempt to clear his own lungs of lead particles.
CFCs for GM
Midgley continued to work for Charles Kettering and General Motors. In the 1920s, Kettering assigned him to a team tasked with finding a better cooling compound for air-conditioners and refrigerators. The compounds in use at the time were highly toxic and flammable. Once again, Midgley turned to his periodic table and came up with the first of the chlorofluorocarbons (CFCs) which was sold as R-12 (refrigerant-12). Midgley's contribution to refrigeration revolutionized vaccine storage and saved countless people from food poisoning.
Somehow, Thomas Midgley didn't die of lead or refrigerant poisoning. He continued his work even after contracting polio in 1940. The condition took a toll on his legs and made it difficult for him to get out of bed or out of his wheelchair without assistance. He rigged up a system of bars, ropes, and pulleys to help hoist him upright. This invention would be his last, though. One morning in 1944, Midgley's wife found him dead, strangled in the ropes.
His Legacy
It's easy to vilify Midgley in hindsight. He created toxic solutions to common problems and denied the dangers of tetraethyl lead even though he'd experienced them firsthand. But Thomas Midgley was not just a villain. He was a curious, hardworking man whose inventions had an enormous affect on history, and he never stopped blazing scientific trails.